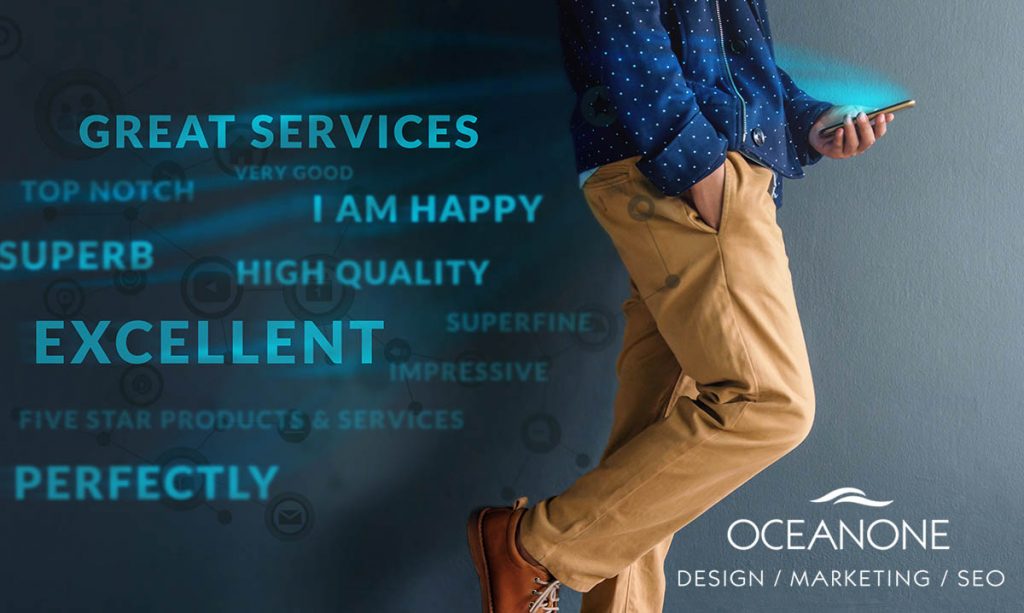 Online Reputation Management Tips for Boosting your Local SEO
Every business that has a presence online, would naturally want to be able to maintain a decent reputation. No business owner would want their business to generate negative reviews, which is why they always try to keep a keen eye on social media.
Online reputation management is the term that relates to this perusal of your brand's reputation online. This term, like every other word related to SEO, has been thrown around quite a lot recently. So much so that brand managers now don't really know to expect from online reputation management. This brings us to the question of what exactly is online reputation management.
Is it a proven method of maintaining your reputation and local SEO online, or is it just a buzzword? Can it really help you with your reputation online?
We answer these questions and many more in the lines below, by taking a look at the nuances involved in online reputation management, and how it can positively boost your Local SEO.
What is Online Reputation Management?
For starters, online reputation management is perhaps one of the best ways to enhance your presence online. At a layman level this practice relates to studying what people are saying about you, and trying to handle their problems. There's hardly any business out there that doesn't have issues arising with customers. While you would ideally prefer to have the issue resolved before the customer takes the matter online, that is usually not the case.
Customers share bad experiences online, and these bad experiences act as a deterrent for other potential customers coming your way. However, you can manage these online complaints through your online reputation management system.
When dealing with negative reviews it is important write a response as soon as possible, be polite, courteous and professional. NEVER be defensive. Try to understand their problem and offer to resolve the problem even if you think they are being ridiculous. You will never come out ahead if you try argue with them.
Here we will list down some amazing tips that you can follow to enhance the utility of your online reputation management system and maintain your Local SEO online while at it.
Be Present on all Web Portals
Social media is a must for every brand. It is best for your brand to be up on social media to not only interact with potential customers, but to also listen to their grievances. A company should have a Facebook, Twitter and Google+ account at least. You can further have an Instagram, Snapchat and other social media accounts to reach out to your customers through new channels.
Now, the journey to excellent reputation management online doesn't stop with the creation of accounts on multiple social media platforms. The real effort lies in regularly regulating and reviewing these accounts. The worst that can happen for your brand is an online review or complaint by a customer that you haven't addressed.
This negligence on your part would not just turn that one customer away from you, but would also leave a bad impression on others. Thus, the way forward is to review these accounts and all the complaints that come on them.
Local Listings Establish Your Presence
Search engines use complex algorithms to ensure that the information they are giving out is reliable and can be trusted. As part of this, they cross-reference company information from local listings present across the web to generate information related to your phone numbers, map pointers, email addresses, postal addresses and opening and closing times. Based on concrete evidence generated through these methods, a search engine gives out the required information to your customers.
Now, if your information across multiple local listings is not updated, your local SEO campaign will suffer due to this incorrect information. Search engines will direct customers to wrong addresses and might even give old numbers. To cut out the chances of this happening, ensure that all information pertaining to your company on local listings is updated so that search engines can reference the correct source.
Build a Profile of High Quality Local Reviews
User generated content is still content, and pretty successful at it. Individual reviews might not be able to generate the same impact as a blog or a video for that matter, but by building a profile of good reviews across social media and the internet, you can boost your local SEO.
Having potentially good information associated to your brand, from organic third parties, on highly trustworthy review and social media sites, gives your Local SEO the boost it needs. These valuable reviews give search engines quite a lot of contextual information about you, which they can use to rank your company locally.
Social Proof
Believe it or not, but search engines, including Google, tend to rank local companies with better reviews higher than others that have negative reviews or no reviews at all. This is a tried and tested method by these engines to take social proof as a performance of brands.
For example, Google usually takes a look at reviews coming on its own Google My Business platform, and from other partners that their algorithms trust, including Yelp and Facebook. Based on the information from this analysis, Google's algorithms develop the social standing of a specific organization in its local setting. The social standing includes answers to questions such as, is the company well-liked and popular? Is there sufficient evidence to suggest that the company gives bad experiences and customer services? Then, based on star ratings and reviews, Google takes the ultimate decision of how suitable your brand is for a searcher's query.
Make the Investment
Finally, you need to make a sufficient investment to get the best out of your online reputation management plan. Reputation development often requires investment both in the form of time and money. You will obviously need dedicated members to monitor your reputation online and generate results based on that.
Other than that, there is also the need for investment in catering to customer grievances. A simple apology doesn't make the cut anymore. You would need something along the lines of a giveaway to win their trust again, and use that complaint as a means to leverage your reputation online.
Proactive reputation management might take some time and effort while setting up, but it is a worthy investment that will definitely pay off in the long run.
BONUS TIP – Make it easier for people to leave a Google review.
Here are steps to make it easier for people to leave a Google review about your business :
Search for your company by name in Google.
Click on the button "Write a review".
A Google review box has pops up, click away for the popup window and copy the URL from the address bar.
Shorten the URL. The URL will be very long. Use a URL shortener like bit.ly to get a nice sort URL that you can share with people.
Here an example of ours – Click To Review: https://bit.ly/2PhcT7b
We hope these tips will be helpful. If you don't have the time to deal with all this we do have Reputation Management Services to take care of it for you. It will help with your Local SEO efforts.
Also check our article about dealing with Fake Reviews. as well as Neil Patel's Definitive Guide to Online Reputation Management.