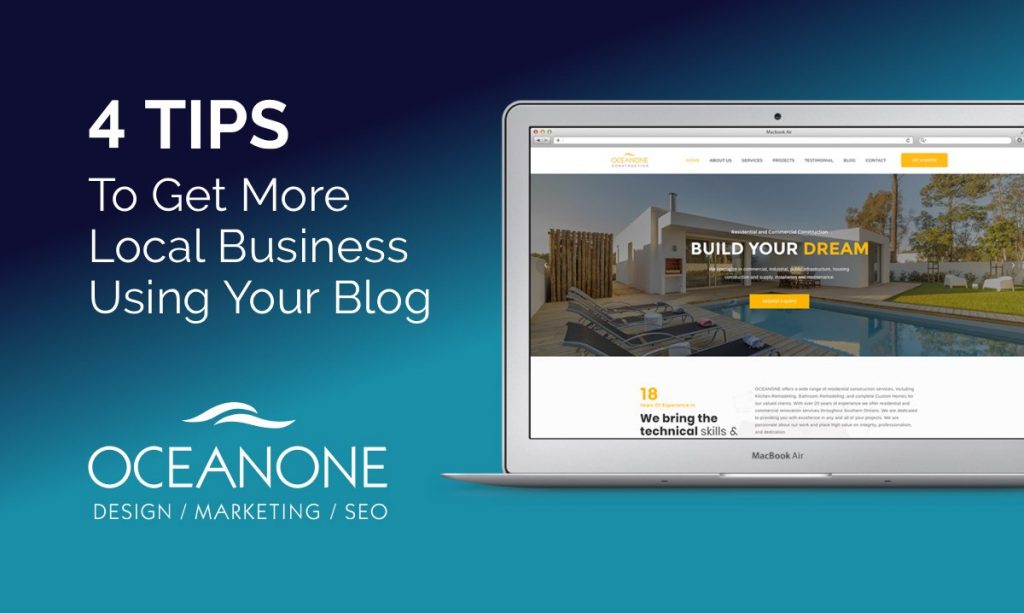 4 Tips to Get More Local Business Using Your Blog
Updated Oct, 4, 2019
Using blogs and other social media can be very effective for getting more local business. Most people think of social networking as only a way to drive global traffic. However, it can be used very effectively for getting local business as well. Here are four tips to make it work:
#1) Target local keywords
This can seem somewhat limiting, because you can only targeted "area specific" keywords but if you're a local service business it's the way to go. There is no sense in trying to compete with the whole world for a keyword like "carpenter" when you do all you business within a 100 mile radius. If you wrote a book or sell tools related to "carpenter" then that is of course a whole different story. Then maybe you want to be able to sell globally and it's worth the expense to compete beyond your borders.
#2) Use social media sites
Getting involved in social media sites like Facebook and Twitter is a great strategy to get more people to your blog. When used right, they can be very effective.
How do you use them correctly?
You have to get involved in the community and answer people's questions. People won't buy from you until they know that you are really interested in helping them. If they can tell that you only care about your wallet, they will avoid you.
Therefore, you want to get involved and answer people's questions without expecting anything in return. When you do this, you build up the trust factor. When people realize you really want to help them, they will then purchase your products.
Many people just go to social media sites and start spamming them by putting a bunch of links to their website. By doing this you are not contributing anything to the community and not providing no real value. This won't work in the long run.
#3) Provide value
You want to use the social media sites to get people to come to your blog. Once you get people to your blog, you have to convert that traffic into sales.
This is where a lot of marketers mess up.
Most bloggers fail to profit because they have boring posts. It's important not to make every post a sales pitch, you need to contribute and provide value by giving free information. It proves your authority on the topic and builds trust.
---
---
#4) Tell a story
It's been proven time and time again that the more value you deliver, the more you will profit. You also want to deliver that value in an interesting and exciting way.
One of the best ways to do this is to tell a story. People are interested in stories so they will be more engaged. So if you make your marketing about your own life, you will see better results. More personality in marketing = better results.
The bottom line is, using social media can be very effective for local advertising. Implement these four tips, and your profits will increase substantially.