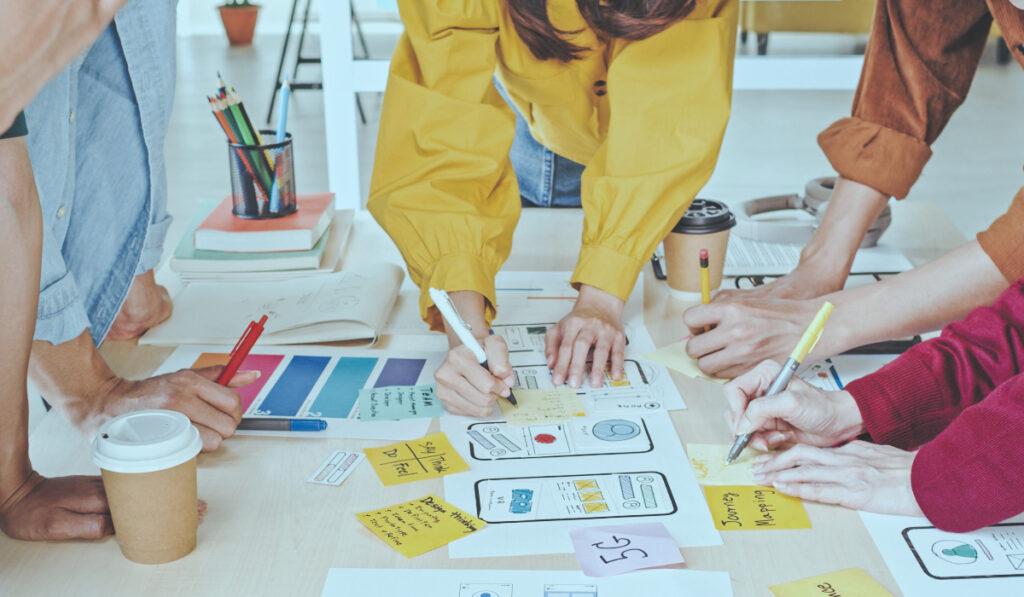 20 Problems That A Web Design Agency Can Solve For Your Business
In today's rapidly evolving digital landscape, businesses face an ever-growing challenge: keeping up with the breakneck pace of technological advancements while maintaining a competitive edge. As consumer behaviors shift and online interactions become increasingly pivotal, the significance of a captivating and user-centric web presence has never been more apparent. Enter the realm of web design agencies – the modern-day troubleshooters equipped to tackle a multitude of obstacles that can impede a business's journey to success. From grappling with mobile responsiveness and lead generation woes to navigating the intricate world of SEO and user engagement, these agencies are the guiding lights that illuminate the path towards relevance and resonance in the digital realm.
With a myriad of challenges stemming from outdated design, ineffective messaging, and the perpetual race against competitors' superior websites, businesses often find themselves tangled in a web of complexities. While some things are being made simpler, the constant learning curve can be too costly as companies try to stay focused various other aspects of the business like HR, growth, profits etc.
The artistry of a skilled web design agency lies in their ability to untangle these intricacies, transforming problems into opportunities for growth. But the true alchemy is not just in solving these issues – it's in understanding that businesses are not simply seeking a service; they're yearning for a strategic partnership that bridges the gap between their visions and the ever-expanding possibilities of technology.
Below, we take a look at some of the challenges that a forward-thinking web design agency can resolve, liberating businesses from the shackles of technological stagnation and propelling them into the realm of innovation and unmatched digital prowess.
20 problems that a web design agency can solve for businesses:
The Website Looks Bad on Mobile Devices: A responsive and mobile-friendly design ensures that your website looks and functions seamlessly across various devices, enhancing user experience and accessibility.
Low Conversion Rates from Website Visitors: Web design agencies can optimize your website's layout, call-to-actions, and user flow to boost conversion rates, turning visitors into valuable leads or customers.
Ineffective Lead Generation: A well-designed website incorporates lead generation techniques like contact forms, pop-ups, and landing pages, increasing the likelihood of capturing potential customer information.
Lack of Online Visibility (SEO Issues): Web design agencies can implement SEO best practices, optimizing your site's structure, content, and technical aspects to improve search engine rankings and visibility.
Unclear or Confusing Messaging: Expert designers can refine your website's messaging and content hierarchy, ensuring that visitors quickly understand your value proposition and offerings.
Outdated Design and Branding: A modern and consistent design refresh can revitalize your brand's image, making it more appealing to customers and portraying a sense of innovation.
Non-Compliance with Regulations: Web design agencies can ensure that your website adheres to relevant industry regulations and web accessibility standards, reducing legal risks.
Difficulty in Website Maintenance: A well-structured and user-friendly Content Management System (CMS) can make it easier for your team to update and maintain the website without technical expertise.
Limited User Engagement: Engaging design elements like interactive features, animations, and multimedia can enhance user engagement, making your website more memorable.
High Bounce Rates: Through strategic design and clear navigation, a web design agency can reduce bounce rates by keeping visitors engaged and guiding them to relevant content.
Competitors Have Better Websites: Expert designers can create a unique and compelling online presence that sets you apart from competitors, attracting and retaining customers.
Lack of Trust from Visitors: Trust-building elements like testimonials, reviews, certifications, and secure payment gateways can be integrated into your website to establish credibility.
Ineffective Call-to-Actions (CTAs): Web design agencies can optimize CTAs' placement, design, and wording to drive visitors towards desired actions, such as signing up or making a purchase.
Poor Website Speed and Performance: Technical optimizations can enhance your website's loading speed, ensuring a smooth user experience and reducing the likelihood of visitors leaving due to slow performance.
Unimpressive Visual Design: Aesthetic enhancements, such as professional graphics, imagery, and typography, contribute to an appealing visual identity that resonates with your target audience.
Difficulty in Booking Services Online: Streamlined booking processes and user-friendly scheduling interfaces can simplify online service bookings, making it convenient for customers to engage with your business.
Inconsistent Branding Across Platforms: A cohesive design strategy ensures that your brand's visuals are consistent across your website and other marketing materials, fostering brand recognition.
Underutilization of Social Proof: Incorporating social proof elements, like case studies, success stories, and client logos, can demonstrate your expertise and build trust with potential customers.
Lack of Impressive Portfolio Showcase: A visually appealing and well-organized portfolio section highlights your past work and showcases your capabilities to potential clients.
High Costs of In-House Design Superstars: By outsourcing to OCEANONE Design, businesses gain access to a team of expert designers and marketing strategists on-demand, at a fraction of the cost of maintaining an in-house superstar. OCEANONE Design's commitment to excellence ensures that every project aims to wow clients and deliver exceptional results. Clients often find this approach more cost-effective and yield better outcomes compared to handling design internally.
By addressing these challenges, a web design agency like OCEANONE Design provides businesses with the tools and expertise needed to enhance their online presence, attract customers, and drive growth.
Ask about our flat rate, unlimited design packages.