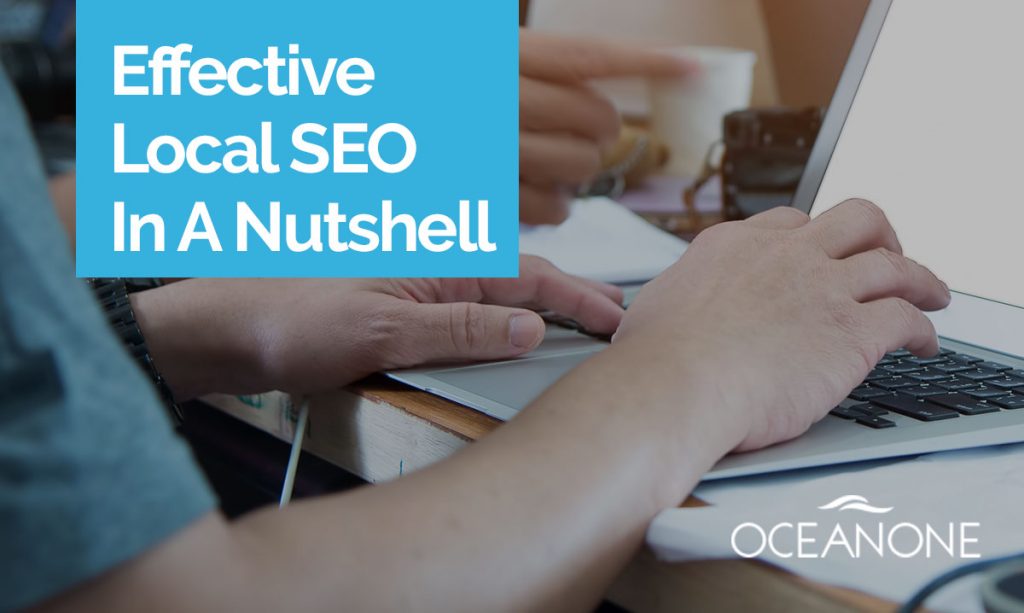 Effective Local SEO In A Nutshell
You should always think local when starting a Search Engine Optimization strategy. It's much easier to rank for longtail keywords that have less competition. The name of your city or neighbourhood added to those keywords can be an easy win so you can rank quickly. That's the best strategy to get started so let's dig into Local SEO.
Key factors
First things first. Be sure to sign up on Google My Business (GMB). This will be the centre of your local strategy for getting rankings on Google. There may be a listing for your business there already so you'll need to claim it. Do a Google search for your company name and you may see a listing for your business on the right side hand side in the search results. If you have not claimed it already you will see a "Claim this listing" button that will allow you to do so. Once you have access to your listing you will be able to add all kinds of information about your business and this will get him placed on Google maps as well. Be sure to upload lots of pleasing, relevant images for your business. You can great insights about your business listing in there like how many people viewed you listing and took action etc.
Writing Posts on Google My Business
We highly recommend that you create a post on your GMB listing everyday for at least 2 months. I know this sounds like a lot of work but it's worth it and they only allow 300 words and you can back it off after your see your listing get into the top 3 local results for your keywords. Don't stop completely though or competitors will eventually catch up. Try to keep posting at least once a week. This of course depends on how competitive your category is so you may need to adjust accordingly.
Add local content to your website
Blogging is the most effective way to help your rankings in search engine results. Write some blog posts that are unique to your local area and align with your local business. Doing some good keyword research prior to writing is articles will go along way. By doing so you can find out what people actually search for when they're looking for your type of business in your area. For instance if you are a roofing company people might search for "toronto roofing company" (720 searches per month) but there are more searches for "toronto roofers" (1900 searches per month) so you should definitely have the data beforehand so that you can get the most out of your efforts. You can use Google Keyword Planner to get this data. Another new favourite free tool for keyword research is Ubersuggest from SEO expert Neil Patel.
Get listed on directories
Leveraging online directories is an excellent way to improve your online visibility. Claim any listings you can on sites like Yelp and Yellow Pages and other similar ones. Make sure all your profiles have the exact same contact information about your business. This is very important. You'll also have to monitor these listings as many of them except reviews about your business. You need to stay on top of this and respond to reviews good or bad. Your online reputation is really important so I need to take this seriously.
We have a great tool to help you monitor this – checkout the OCEANONE Reputation Manager. And, if you don't have the time we also provide a fully managed Reputation Management Service.
Here's an excellent video on how to respond to reviews…
SEO Best Practices
Finally, be sure that you are using SEO best practices throughout your website. Things like properly formatted URLs and keyword rich descriptive title tags as well as descriptive metadata are important to make sure that Google's algorithms pick up the best possible information about your page. Of course, make sure that your contact information on the website matches exactly what you added to all those directories you just listed on.
These are just a few things you can do to improve your visibility for local searches but they are the most important. Make sure these on-page improvements are done before taking any other steps. Depending on how competitive your category is, this might be all that you need to do to get the results you want. Start there and see how goes. If it's not enough to get you in the top three local results there are other strategies. It's not that complicated but it can be very time consuming.
If you don't have the time, we can help. We have a Free listing builder app to get you started with getting your listing synced up on Google My Business, Facebook and Twitter. Once you have that set up you can easily add one of our paid packages that make it very easy to get listed on the sites we have discussed here. Learn more about it it out here.
Download our list of "Top 100 Sites To Be Listed On". Our Listing Distribution add-on lets you build accurate business listings on the four major data aggregators—Factual, Acxiom, Infogroup, and Neustar Localeze. These aggregators are referenced by over 300 websites.
When multiple sources have consistent business data, two outcomes occur:
Google's WebCrawler finds the same information in multiple places and adds more confidence to their business data
Good backlinks are created with more referring sources to the business' website creating better SEO.
Here's an excellent video on the importance of have accurate listings online…
Also check out our recent post "Online Reputation Management Tips for Boosting your Local SEO" .
If you already have listing and you have experienced Fake Reviews you'll want to check out "How to remove "Google reviews when you know they are fake".
It's also important to get as many backlinks as you can in order to generate organic traffic. If you need help with that or any other SEO tasks, checkout our SEO services page.