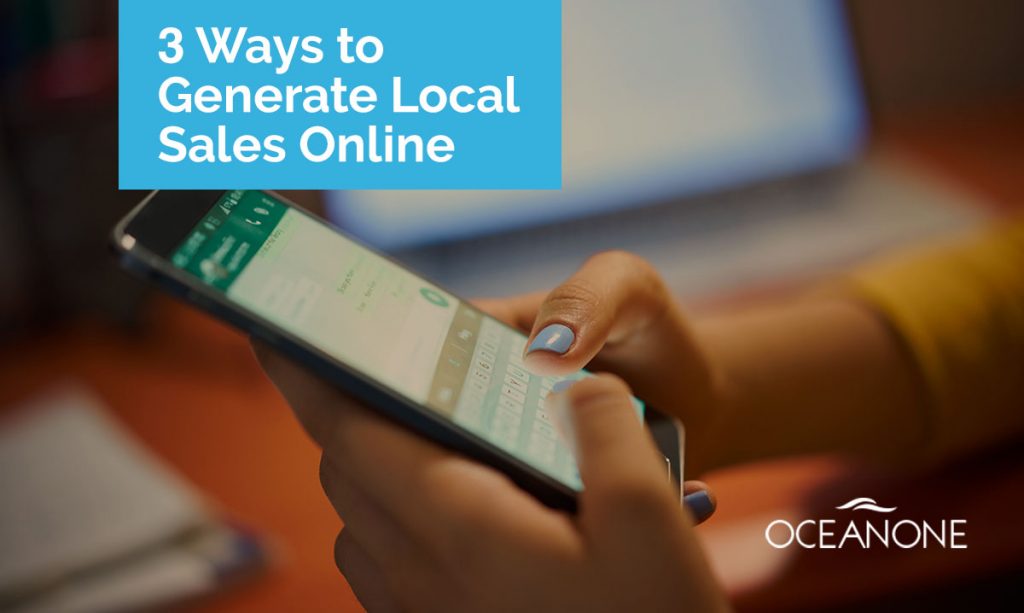 3 Ways to Generate Local Sales Online
Being online is critical for getting local business. Most people think the internet is just a way to target worldwide customers, but it can also be used effectively for local business.
So how do you generate area specific customers from using the net? There are a few methods that work. Here are three of the best:
#1) Google local
Local.google.com is essentially an "area specific" search engine. When somebody uses it, they just type in the business you are looking for, such as "general contractors." Then the map will pinpoint the general contractors in their area.
You don't even need a website to appear here. As long as Google knows about your business, you will appear on the map. Google will also list your address and phone number.
How many people use Google local?
More than fifty million people do so every month. Therefore, it's easy to see why this would be a good place to target.
The smaller search engines like Bing and Yahoo have their own version as well. It would be a good idea to get listed with them as well. However, Google is the most important, because the vast majority of people use it for local searches.
#2) SEO
Despite the fact that Google local is so popular, tons of people continue using Google.com for their local searches. For this reason, you will want to do an SEO campaign as well, targeting only area specific keywords. For instance, if you are a carpenter living in Toronto, you would probably want to rank #1 for "Toronto carpenters".
How do you get to the #1 spot?
You will need links pointing to you website. The more links you have, the better. Not all links are created equal.
There are basically two kinds of links: one way and reciprocal. Reciprocal links are where you agree with somebody else to link to their site, as long as they link to yours. This used to be very effective, but that is no longer the case.
Why are one way links the best?
This is because Google knows if another website links to yours without getting anything in return, your site must be quality.
Where should you get one way links?
Guest posts, directory, forum and blog links are among the best out there.  For many terms, focusing exclusively on these sites will get you ranked. Reaching out to other relevant website and asking for a backlink is timing consuming but well worth it when you succeed at it.
#3) PPC advertising
Pay per click campaigns allow you to geo-target you campaigns. This allows you to specify which locations you want to show up for.
For instance, if you target the geo-target the keyword "home renovations" to only Richmond Hill, you will only appear when people in Richmond Hill search for that term. If somebody from Windsor types in the same keyword, you won't appear in their search results. In other words, even though it doesn't have the word "Windsor" in the keyword, you will still only appear when local people search for it.
The bottom line is, if you aren't using the internet to generate local sales, you could be losing a lot of money. Hopefully these three tips will help you get started.
If you need help with this, contact us and we'll setup a time to discuss it.