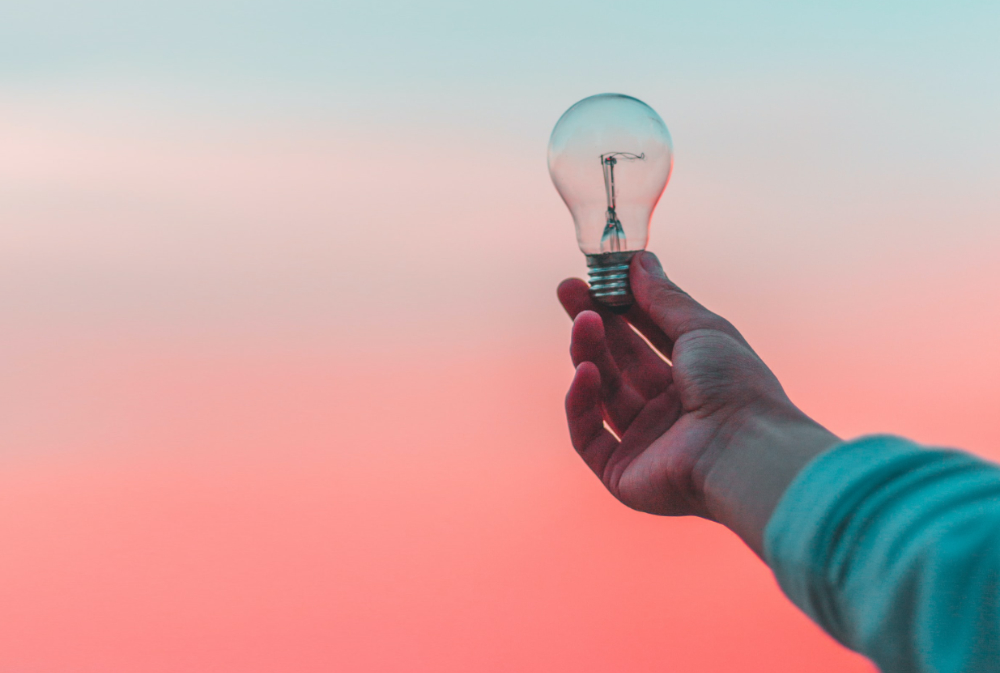 Effective Online Marketing Strategies for Manufacturers
Manufacturers and distributors have very different marketing strategy challenges than B2C companies. Ultimately, your goal is to convince other businesses to work with you and marketing efforts fail if you cannot accomplish this goal.
The time have changed and using the internet to contact more companies and grow your business has never been easier. If you're looking for modern, reliable, and cost-effective manufacturer marketing strategies, look no further.
The following industrial marketing solutions have been compiled to help you reach more potential partners online. Even if you don't have much experience with digital marketing, you can follow these steps written in plain English.
Let me explain to you why internet marketing is so successful for manufacturers and other B2B businesses.
The Internet made it easier for retailers to conduct research on potential distributors and their products. Within seconds, they were able to view detailed photos or specs, read reviews, and view customer feedback from a larger number of companies and products.
Due to this change in preference, your marketing must adapt as well. You're likely missing most of your potential customers if you don't use the Internet to reach them. Fortunately, you can use this to your advantage. The ROI is much, much easier to track with online marketing than with traditional marketing methods.
Moreover, because online marketing costs are relatively low, manufacturers or distributors are able to experiment more freely, with little or no risk to their business.
With a wide range of options, you can try things and fail without worrying about losing a great deal of money or damaging your reputation. Actually, testing is not only recommended, it's an important part of the overall strategy as you will soon see.
Here are ways to you can use online marketing to reach more potential customers
Let's talk about some of the tactics you should try now that you know why digital channels are so beneficial for manufacturer marketing strategies. Here are some of the best marketing strategies we've used to reach more potential customers at the lowest cost possible for manufacturers and distributors.
1. Make your website rank for the right keywords
Taking steps to ensure that your manufacturer or distributor website can be found easily by potential customers – and outranks your competitors – should be the first step in your marketing strategy. In search engine optimization – also known as SEO – this is accomplished.
Here's a quick explanation for those unfamiliar with SEO. When someone types in a keyword related to your business into a search engine, SEO is one of several methods to make your website more likely to show up and rank highly. Choosing the right keywords to target is key.
The easiest way to get started with SEO is to brainstorm words or phrases potential customers would associate with your business. It can be as simple as a phrase or a single word. If you manufacture hardwood flooring, for instance, you might consider everything from "hardwood flooring" to "how to choose hardwood flooring".
IMPORTANT – DON'T DO THIS…
This is where we see other marketing companies giving bad advice. Let's stay with the "hardwood flooring" example. If you manufacture hardwood flooring, and try to rank # 1 in Google, you will be in direct competition with every large retailer like Home Depot and Lowes. It will cost a fortune and it won't help with sales unless you sell directly to consumers.
It is extremely important to understand search intent. Google is all about providing the best results for the assumed intent of keyword search. If someone searches for "hardwood flooring", Google assumes someone is looking to buy hardwood flooring and wants to see choices. Sure enough, if you do search "hardwood flooring", all the top results will be from flooring retailers.
As a manufacturer, you should focus on optimizing your site to rank for site search terms that retailers and distributors would use to find your products. Target keywords like "hardwood flooring manufacturer" and "what is the best hardwood flooring", "wholesale hardwood flooring".
Take time to brainstorm terms for your industry, and then create content that is optimized to rank high for those terms. We won't go into an SEO tutorial here but once you understand keyword intent, you can move forward with a successful SEO strategy.
2. Advertise using pay-per-click
Manufacturers also use advertising as one of their top marketing strategies, but not the kind of advertising you'd expect. A pay-per-click ad is one that appears on search engines results pages (SERPs) and other websites.
Manufacturers or distributors can achieve very high returns on investment with PPC ads, which are generally inexpensive. You only pay for them when they are clicked – not when they are viewed – and they contain just a sentence or two of copy with a link to your website. Even if people don't click on your ad, you are still getting brand exposure for free.
The use of PPC ads, which allow you to control the amount of money you spend to appear in search engine results, can be a tremendous benefit to your brand if you are not ranking highly in search engines. The reports are a huge benefit because they will detail what people are actually searching for and you can do a lot of testing to find out what works best for your company.
Results from PPC are instantaneous, which is one of the major benefits. You can start sending targeted traffic to your website and attract qualified leads as soon as you click to go live with your ads. You will be able to generate leads quickly without exhausting your budget.
3. Find out what converts on your website
We mentioned earlier that online marketing gives you room to try out different methods and to fail if necessary. The conversion rate optimization method, also known as CRO, encourages testing and failure with the goal of increasing conversions and ultimately revenue for your company.
CRO is based on a very simple premise where you test changes on your website and discover what changes provide more conversions. Whether your successful conversion is measured as a phone call or request for quote, a simple change of wording like  "Contact Us" to "Get Started" or "Learn More" on a button can sometimes be the answer to significantly boosting your conversion rate. You can try different Headings, images, color schemes etc. The challenge is not to implement this permanently and risk losing all your leads if your gut feeling turns out to be incorrect. With CRO, you can test ideas without losing all your leads.
A/B testing is a method that is implemented to show version "A" of your landing page to one group of website visitors. Then a "B" version of the page is set up to show a different group of visitors. Once the winner is discovered you stick with that page. An experiment can be made safer this way since a drop in conversions in the "B" version immediately causes the test to be dropped. If you make a substantial leap, you can reap immediate benefits and more profit!
4. Develop engaging media and content that ranks well
When retailers search online for products to carry in their stores, they may be seeking photos, videos, or more detailed information than what they might get from a basic summary. Create engaging content and ensure that it ranks highly in search results to capitalize on this desire – and attract more potential B2B customers to your content.
Links to websites are no longer the only result in search engine results. In addition to receiving search results for any query, the searcher can also receive videos, images, locations, and shopping results. Good engaging content that you can get ranked is likely to attract visitors to your website where they can learn more about your products.
Here are some content suggestions and ideas for manufacturers:
Are there any products you would like a video of in action? Host the video on YouTube (with a link to your website in the description) with a keyword-rich title and description.
The images on your website should have relevant keywords in their filenames and alt text explaining what is in the image. This can increase the chances of them ranking high in Google Image search for those keywords and lead viewers to your website when they click on it.
Provide answers to customer questions in your content, like blog posts and videos. Having answers to these questions are likely to rank well on search engines, causing potential customers to read them, then peruse your website for more information. Answer questions on Quora.
Repurpose existing content. Content repurposing is very effective when you take good quality content and repurpose its structure and message to get more use from your valuable information. You might turn a video into blog posts or slide presentations. Create downloadable cheat sheets or ebooks and use them to build an email list.
Use surveys to find out what people think about your products and gain insights so you can make improvements to existing products or get ideas for new ones.
5. Establish a strong social media presence
Social media marketing can be slow to take off among B2B companies. For manufacturers, however, social media marketing is a very effective tool. Create a social media profile and your manufacturing company will be exposed to decision-makers and engage with potential clients.
Manufacturers can increase their brand recognition and make meaningful connections through social networking sites such as Facebook, Twitter, and LinkedIn.
As well as sharing product photos, setting up competitions, and creating brand ambassadors, social media can be used for many other things.
YouTube can be a great marketing tool for B2B companies. It's an excellent opportunity to showcase products and distribute informative content using video.
Social media can also be utilized by manufacturers during product development to get feedback and ideas.
Your marketing strategy can be adjusted based on customer feedback using social media listening tools. Additionally, product forums can be used to discover what customers think about your product.
6. Make it easy to contact you
Last but not least, we suggest making it extremely easy for potential clients to get in touch with you. A simple way to achieve this is to have your phone number prominently displayed on your website, add a dedicated contact form, or utilize social media.  Here are some examples of excellent industrial websites.
It may seem obvious but some sites make customers has make it a hassle just to find the contact email or phone number. Take a look at your website and make sure it is very easy to get in touch with your company.
If you want people to call, keep the phone number visible at all times while they are on your website.
You will get more leads. Also, being active on social media can increase your chances of getting in touch with them, as many will reach out to you with questions there so be prepared with answers.
Would you like help with your  manufacturer marketing strategy?
Manufacturers often find it challenging to develop and implement marketing plans in-house. Every need is different, and every method must be just right. If you're struggling to balance your marketing efforts with the demands of running your business, we can help!
We have been working with manufacturing businesses since 2000. Every business is unique and we have the experience to look at the big picture, figure out ways to reach your ideal customers and build a strategy to meet your goals.
Interested in having us build a customized marketing strategy for your company?
Also check out our post on "The Power of B2B Marketing Automation – How does it work?"