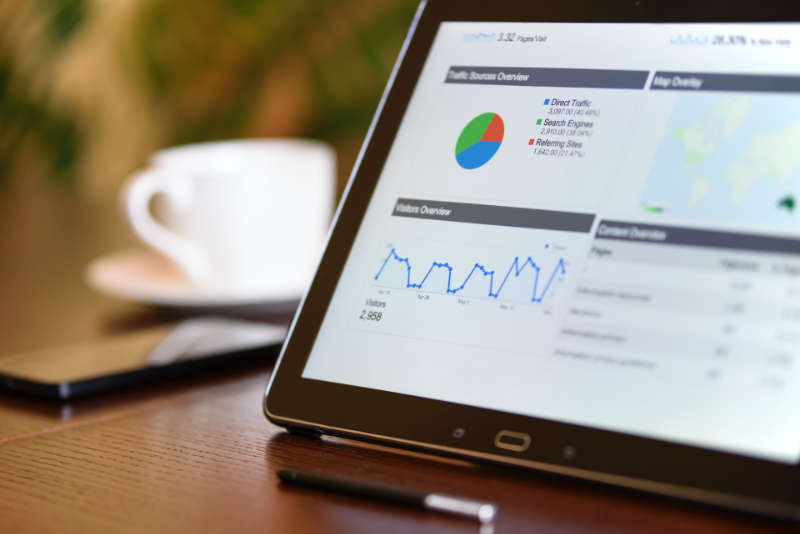 See How Easily You Can Boost Website Conversion Rate
Website conversion rate is a challenge that most website owners struggle with. This length of this most may seem contrary to the the title that promises to explain how to "Easily Boost Website Conversion Rate."
However, I promise that despite the length of the post, the actual implementation of the suggested methods are very quick and simple to do. Most of the content goes into depth explaining why it works.
Are you getting enough visitors to your website, but not enough leads?
If you are getting leads, are you having trouble with converting them to actual sales?
If you answered "yes" to these questions, then the problem is "Conversions" an in particular, the Website Conversion Rate.
On Average, 98% of the visitors to a website don't contact the business and the visitor moves on and never returns.
When your website is getting good traffic volume but visitors are leaving without a trace it can be quite frustrating and baffling.
Attracting website visitors is one thing but convincing them to convert to a lead or sale is a much different challenge. 
Many marketers and business owners are puzzled by the disparity between the number of visitors they managed to drive to the website and how many converted to leads or sales.
You have to figure out why your traffic is not converting
It's possible you're not providing them with the offers they really want, or perhaps you're overloading them with too much information all at once. Your lead generation efforts can be thwarted by annoying popups, distracting visuals, unclear calls to action, and weak value propositions.
In this post, we'll explore why your lead generation efforts are failing – and ways to regain some of the 98% of visitors who don't convert.
There are many things you can do to improve your Website Conversion Rate but this article is focused on easy ways to boost your Website Conversion Rate and trying out a few small changes can make a big difference and that's what this post is all about.
What do you consider a conversion?
Before you can improve your conversions of course you need to decide what a conversion is for you and then measure it. Use Google Analytics to track conversions. In most case a conversion is a lead or a sale and tracking the thank you page for the either of those is the most common transactions to measure.
Think like a customer
You need to step back and visit your website from your visitors perspective. First think about what your ideal customer would be looking for. Does your site easily provide the information they would want? Do you have too many distractions or elements that could cause confusion? These are just a few of the many questions you might ask.
Look for bottlenecks in the User Experience
One way to find out how your visitors are interacting with your website is to install Hotjar which will provide you with video captures of the activity from each visitor. It will show you if visitors are experiencing confusion or decision making problems and at what point they just leave the site. It can be quite enlightening.
Why are your visitors leaving without converting?
Optimizing a user's experience (UX) is at the heart of lead generation. Your website should immerse people from the moment they arrive, keep them browsing for as long as possible, and convert them with a compelling offer.
Don't be greedy.
They will get annoyed if you constantly flash popups at them. Just because someone stumbled across your site by chance does not mean they're ready to convert.
You may know what I'm talking about if you've seen a site that appears like this: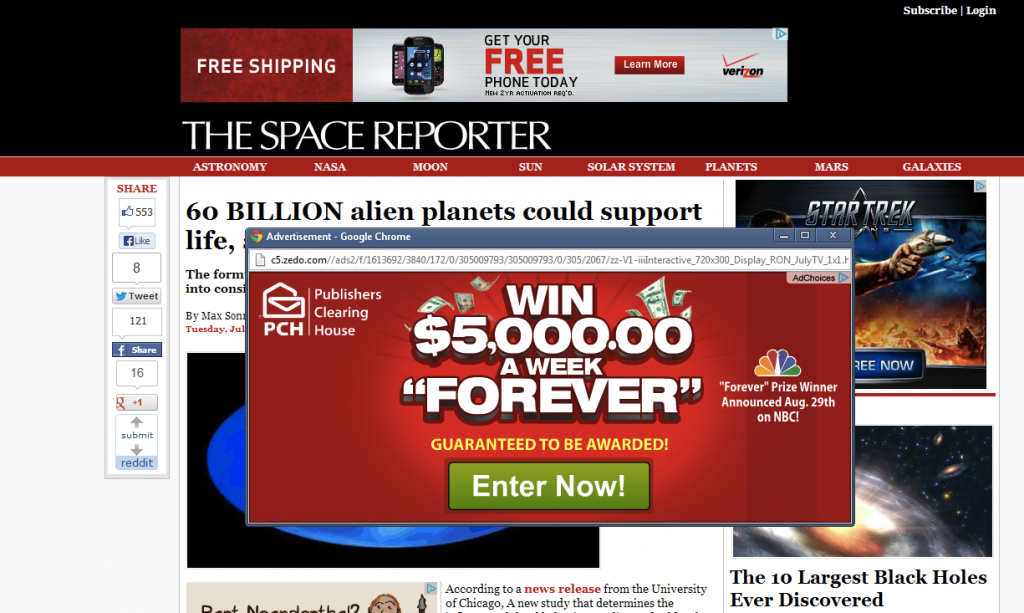 Multiple pop-ups will confuse the customer, and they aren't sure where to look.
Design your website in a way that is neither distracting nor annoying. Think about the kind of offer that will persuade users to convert.
It's possible that the lead magnets you're offering such as an ebook or audio file are not desired by your users. Perhaps a discount code or free toolkit would be more appealing to them. Conduct A/B tests to see which causes more visitors to convert.
Keep in mind other aspects of the user experience, too:
Make visitors fill out as few form fields as possible.

Make sure you don't use more than one call-to-action on the same page.

Landing pages should be free of distracting elements, such as navigation bars.

Don't ask for anything in return until you've provided value.
It may help you avoid mistakes if you know what to avoid, but what can you do?
Focus on providing an amazing user experience
A lot of people misunderstand user experience (UX).
Creating a website that looks good is often all marketers think about. That's part of it, but a visually appealing screen won't make any significant impact on lead generation.
In UX, you should take into account the whole flow of your website. When visitors arrive at your site, what does the journey look like? Where are they looking for information? Which information do they expect to find?
You need to think about your conversion funnel. When a visitor lands on a blog post about how to choose a vacuum cleaner, they're not ready to buy a vacuum cleaner yet – they're at the top of the funnel.
A detailed comparison checklist might make a good lead magnet. Your blog post should contain the CTA, as well as an exit intent popup with the same offer.
You are dealing with someone at the bottom of the funnel if you receive a visitor from a Facebook post about a vacuum cleaner discount. Streamline the checkout process to ensure that they convert. Using exit popups as they leave is another way to steer them back.
Exit popups can grow your lead generation 5x
Pop-up exits are extremely useful, but they can also backfire horribly. If a pop-up isn't timed right, it won't help generate leads.
This is why targeting pop-ups on specific pages on your website is so important. Consider your conversion funnel again.
Typically, exit popups look like this: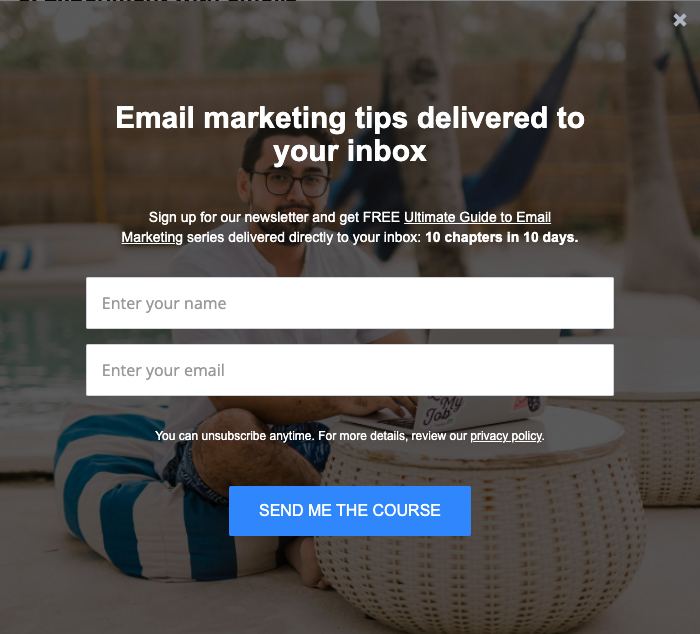 Visitors to your website will see an exit popup when they attempt to click away and leave. You're saying, "Wait a minute!". Before you leave…
You must complete that sentence.
If your most popular product is on sale, you could offer a discount, or perhaps you could offer a free download that offers some benefit to the visitor.
Ideas for brainstorming:
Hold on! This $10 off coupon is available before you leave.

Just a moment! You might want to check out our free guide on [topic] before you go.

Hold on a second! Get monthly discounts by joining our email list before you leave!
It isn't necessary to say, "Hold on!" idea. Just make sure the visitor knows you are offering something of value if they want to stay.
As long as the user experience is enhanced with genuine value, exit popups can increase your lead generation by five times or more.
Yet, exit popups frequently fail due to their lack of visual appeal and genuine value.
Take a moment to consider this. You're shopping at a retail store, yes a real store. There may be something specific you are looking for, or you may just be browsing.
However many things you see, nothing stands out enough for you to want to stay, so you leave.
There's a sales associate who flags you down and asks, "Hey, wanna look around for a bit?" You might find something you like!
That's probably going to make you walk a little faster to the exit
How about if that same sales associate got your attention and said, "Hey, we're running a half-off sale on [what you want/need]." "I can show you if you're interested."
In that case, you might respond differently.
In the digital world you have a visitor who has glanced around your website and decided to leave. This is your opportunity to pique their attention.
Maybe your offer looks like this: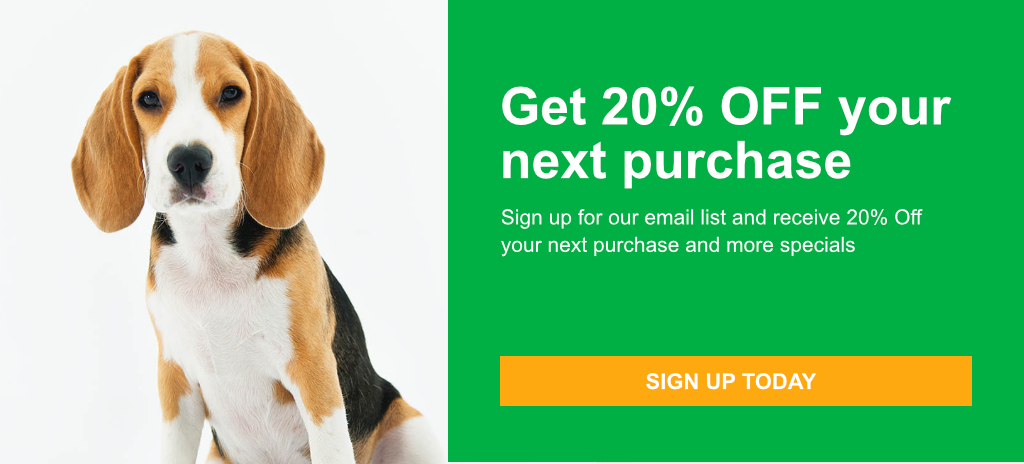 It's not bad at all, is it? Your prospect may go back and purchase that product with those shiny new discounts if they were considering your product but found it too expensive.
Furthermore, you'll gain a valuable new subscriber to whom you can send other offers. That visitor that almost left without ever being seen again could turn into a repeat customer for years to come. You can show personalized messages to repeat visitors if you use a targeting feature like the pop-up software Hello Bar.
Increase immersion by using interaction
The importance of your website conversion rate in marketing cannot be overstated.
Imagine the activity you engage in on social media, for example. You know you can build relationships and trust by replying to a comment someone leaves on your Facebook post.
Visitors to your site may not always be willing to take the first step – and you can't have hour-long conversations with everyone. Therefore, if you want to increase leads on your website, you should simulate conversations.
Returning to the exit intent popup, let's take a look. Visitor email addresses were exchanged for a 20% discount.
Maybe it would be better to start the conversation with something a little friendlier. You can add questions to an exit intent using lead generation software like Hello Bar, for example, to warm up a visitor.
As an example, you could ask a question about your particular niche or industry: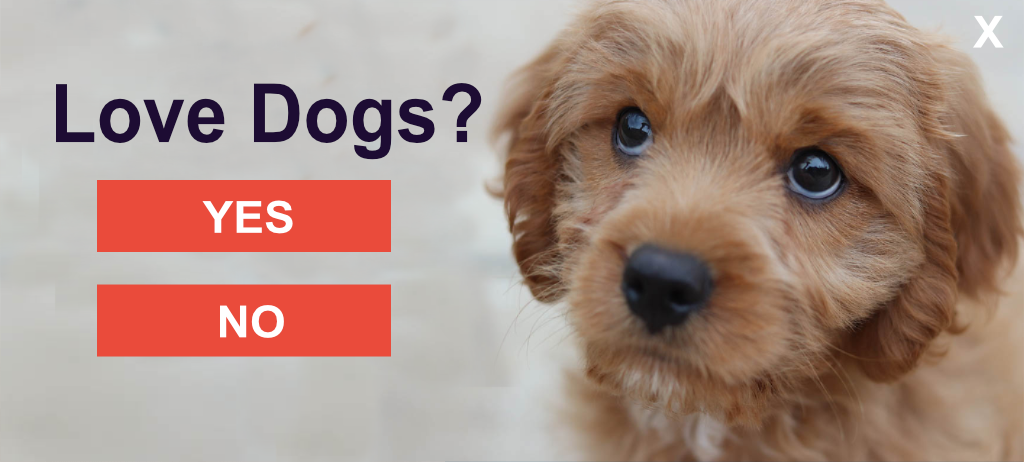 Do you love dogs? YES / NO
This gives the visitor every chance to respond, "Yes." Subsequently, it will be easier to receive the same response when you ask the next question.
What works as an offer?
As we mentioned, 98% of your visitors leave your site without engaging. That's a huge number.
This statistic was used with an exit popup on the Hello Bar website to encourage people to sign up for our email list. The number of signups increased by 450 in just one week.
Using numbers allows you to show what your product is capable of, target your prospective clients' pain points, and build trust with them.
Consider the case of someone who sells weight loss products. Not only do you want to establish credibility, you also want to remind your site visitors of their goals.
In an exit pop-up, you can use the following statistic: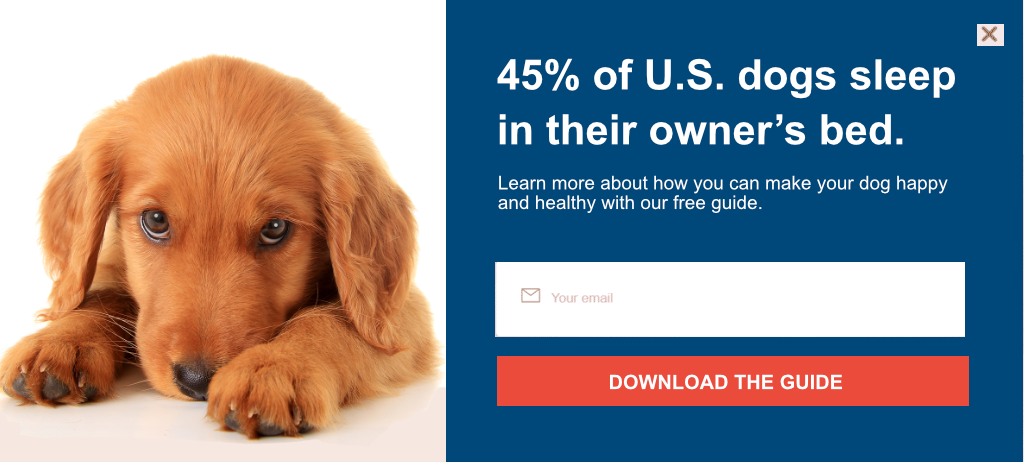 This statistic will capture your visitor's attention and spark their curiosity to know more..
Many test have proven that the number of emails collected per day had increases greatly after deploying an exit intent popup. 
Using exit popups isn't the only way to snag leads who would otherwise bounce. Visitors won't lose the signup page because the top bars stay on top of their screen.
Put it to the test. A landing page catches your attention, then something else catches your eye. Then it is suddenly gone – and you are not going to waste time looking for it again.
Consumers think that way, so make it easier for them to sign up.
You can invite visitors to become leads by including a handy top bar to help the website conversion rate.
Regardless of how many internal links your visitors follow, they can still sign up for your e-mail list without having to search for a signup form.
Provide Multiple Communication Channels
Many visitors want to contact businesses, but in their preferred way and time.
Every user who visits your website is your potential customer, interested in your offer.
By providing your website visitors an easy way to contact you either via phone call, SMS message, Appointment, Email, or other means, a lead can be converted into a sale.
For this we have a great solution called "Lead Widget". It's a multi-choice contact widget that can go on every page of you website allowing visitors to reach you on their preferred platform. They can choose SMS, Email, Phone, Appointment Booking of Live Chat. For some businesses having that immediate contact is vital. In fact there is one right here in the bottom right corner of this page that says "Click to Connect"  Learn more about Lead Widget! 
Boost Your Website Conversion Rate
You can't just build a landing page and cross your fingers for lead generation. You must use tools and strategies to convince people to take action.
Top bars and exit popups are ideal strategies. Communicate with your consumers whether you're online or not. Give discounts or give incentives to gain an edge. 
Interested in trying these strategies yourself?
You can try Lead Widget for 30 days for free. You can easily place it on your website and try it Free for 30 Days to see if it helps you get more leads on your website.
There is never a single solution that works for everyone so you need to be prepared to test, test some more and test again. It's what every successful marketer does. Be sure to track your results to determine what is working and what is not.
When you find something that works, know that it won't work forever. Website Conversion Rate Optimization is an ongoing process that needs fine tuning and adjustments along the way.