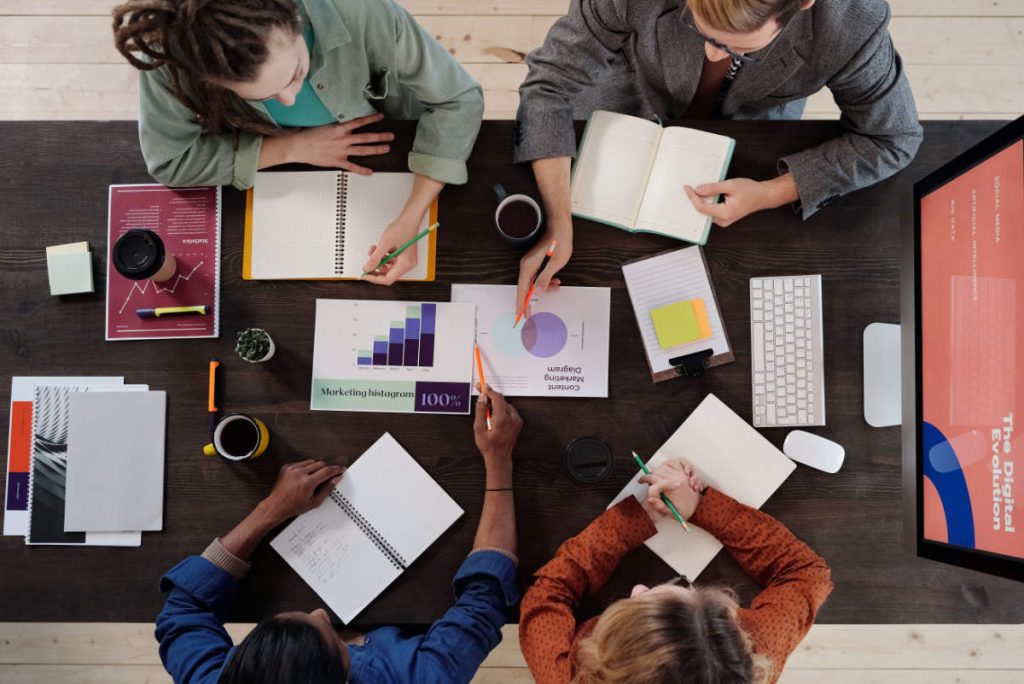 Execute a Powerful Marketing Strategy to Grow Your Business
Updated April. 14, 2021
With the constantly shifting market and new challenges getting ahead, marketing strategy has become more difficult than ever. From product launch to store promotion, everything is constantly changing. That's why you need a strategy that helps you make sense of the constantly shifting market.
Strategy is the complex and the simple of it all. It helps you figure out the long-term implications of your decisions and the short-term benefits. And, when you have a good strategy, everything falls into place. That's why it's so important to develop an effective strategy to succeed in marketing.
If you are starting to put a marketing strategy together, you may have discovered bits and pieces but haven't found a method to pull it all together. Assuming you have decided what product or service you are going to promote, your next step is to build a marketing strategy. It will help guide you on how and where to execute your plan and keep you on track for success.
Read on to find out more about how to develop a marketing strategy and get ahead in marketing.
An effective marketing strategy guides your business's marketing initiatives.
Now, more than ever it is important to have a focused plan so that you stick to the tactics that your business will benefit from the most. Without a strategy you will try all kinds of marketing tactics and it will be hit and miss.
An effective marketing strategy will help guide you and help you choose the marketing tactics that will have the most impact like promoting your blog posts, creating a PPC campaign or creating an affiliate program. Before we get right into it, here is some clarification on some terms that are often confused or misunderstood…
UVP vs USP?
The company's unique value proposition (UVP) and unique sales proposition (USP) should be central to the marketing strategy. The UVP is a short statement that sums up your business and what it has to offer. It acts as a guiding principle for all of the company's business decisions.
What's a good example of a great UVP?
"We help non-profit organizations with awareness campaigns".
A USP on the other hand speaks directly to your target market and tells them why they should care. A good USP comes from having a deep understanding of who your customers are, what they want and why they want it.
What's a good example of a great USP ?
Vistaprint: Fast, Cheap Printing for Growing Businesses on a Budget
Check out this post from Wordstream: How to Write a Ferociously Unique Selling Proposition.
Marketing Strategy vs Marketing Tactics?
These terms are often used interchangeably but they are distinctly different. Tactics are the methods you will use to implement your marketing strategy. See "Marketing Tactics" below.
Marketing Strategy vs Marketing Plan?
These terms are also used interchangeably at times but a Marketing Plan is a document that details the various marketing activities a company conducts and outlines the budget and timeline for implementing various marketing initiatives.
Here are 4 key steps to creating a powerful marketing strategy with measurable results:
1 | Do your research
2 | Do competitive analysis and discover your target audience
3 | Position & differentiate from your competitors
4 | Set your goals
Do your research
Some say you should set your goals first but we find it effective to have some goals in mind but do some research before you lock into your goals. Why? Don't just go with your gut here. Research is a must when it comes to building a strategy. It's impossible to set goals and plan unless you know what you are up against with your competition. Even a little research is better than none at all but know that if you don't know the full picture, you could fail and not understand why.
Your ultimate goal might be extremely difficult to reach so you may need to reach some other smaller, short term goals to lay the groundwork to make it easier achieve your larger goals. For instance your research may indicate that a brand awareness campaign is what you need to do first in order reach your long term goals more effectively.
Here's a different type of example of moving forward without doing enough research. If you plan an SEO strategy, you will likely start with keyword research. You use a keyword tool and find out some long-tail keywords that have great search volume and a low KD (Keyword Difficulty) score. You think, great, I can rank high in no time and proceed to write an epic blog post. However, when you look at the first page results for that keyword, every position is filled with big brands like Amazon, Walmart, Home Depot. Your time was wasted – there is no way you will outrank them.
By the way, the example above comes from personal experience. OUCH. Time was not completely wasted though. I did learn from it. I also re-purposed the content by making a video and a downloadable cheatsheet. Then posted it in various places like Facebook, Twitter, Pinterest to get social traffic and syndicated it on Medium.
The point is, do in depth research and it will pay off. Here the things you should do to prepare your marketing strategy:
Do Market Research that is Qualitative
A qualitative approach is essential for gaining a broad understanding of the underlying factors affecting consumer behaviour. This is a very large topic on it's own and I would suggest you go well beyond this article to really understand it's value. Here is one excellent and easy to understand article from OptinMonster called 7 Qualitative Research Methods for High-Impact Marketing.
You want to make sure you get all the vital data like demographics and consumer behaviour so that you can make solid decisions.
Do competitive analysis and discover your target audience
In a competitive analysis, you identify your competitors and analyze their strategies in order to determine if your brand has any weaknesses or strengths compared to them. An analysis of the competitors often involves a SWOT analysis (Strengths, Weaknesses, Opportunities, and Threats) , which helps to develop a competition marketing strategy. Here is a great article on how to do a SWOT Analysis. This will help you decide what audience segments to target.
Visme has all kinds of helpful tools including this great collection of SWOT templates for various types of businesses.
Where are you going to keep track of all this market research information?
Not long ago I would have recommended Excel Spreadsheets but today it is much more complex. Keeping everything cohesive, manageable and accessible to teams requires a more robust approach. There are several project management applications that have evolved that do a great job helping you with this process. Monday.com  ClickUp.com  and Asana.com are 3 of our favourites. If you do a quick search, you can find many others to suit your needs and budget.
Position & differentiate from your competitors
Perception is everything. How your brand is perceived and how you position your brand can affect how your competitors are perceived in your target market. Positioning differentiates your brand from the others.
It's not necessary to make your competitors look bad. In fact, that rarely works anymore. It's better to go high and point out the outstanding benefits of your products or services. Try not to go the path of a lower price point because that can lead to race to the bottom. Most companies can't win on price if they are competing with any big retailers.
Did you know that Costco breaks even on many products? They can do this because they have the membership fees that make up the core of Costco's profits. It's a brilliant business model and impossible to beat on price. You can beat them on customer experience though.
Find a way to win. I know I wouldn't go to Costco and stand in that line to get like one chicken. Find the weaknesses of your competitors and make yours better. Position your brand by consistently communicating your differentiating qualities on your website, social media and all your marketing communications.
Develop strong visuals, taglines and other marketing assets to communicate your positioning so that it becomes recognizable and memorable.
Be consistent with your brand messaging so that it becomes undeniable. Own that positioning.
Using Costco again as an example, let's look a Trader Joe's. They positioned themselves as a "national chain of neighborhood grocery stores." They offer an intimate corner store type of shopping experience that is a completely different experience than going to Costco. The prices are not as cheap but it's a successful chain of grocery stores because of how they positioned themselves.
Set your goals
To guide your marketing efforts and provide benchmarks for evaluation, you need clearly defined marketing objectives. Once you set your goals, there's only one thing left to do: implement your strategy.
Use SMART Goals to set your marketing objectives.
Your marketing objectives should align with the widely-used SMART criteria.
What Does the SMART Acronym Stand For?
The acronym stands for:
S – Specific
M – Measurable
A – Achievable
R – Relevant
T – Time-Bound
Specific — Clearly stating the desired outcome. This will answer who, what, when, how much etc.
Measurable — Track progress with Key Performance Indicators (KPIs).
Achievable — Be bold but realistic; use current growth as your benchmark.
Relevant – Align you objective with your overall marketing and business strategy
Time-Bound — Set a specific time frame for achieving your goal.
What is an example of a Smart Goal?
Examples of good SMART goals would be:
Increase sales revenue by 10% in the next quarter by promoting our newest product line using Facebook ads.
OR
Increase conversions on our Product landing page by 10 percent by A/B testing on four conversion-focused elements.
Here's an in-depth guide on how to set SMART Goals.
There is so much to learn about marketing strategy and know that within your strategy there will be many tactics involved that also require expertise and each of those can take a great deal of testing.
You will need to revisit and adjust your strategy along the way as there are market dynamics involved. Your competitors will continue to adapt and new competitors can suddenly appear. Stay aware of the competition and adapt your tactics as needed but stay focused on your objectives.
The key takeaway here is that building your brand is proven to be the primary driver of long-term growth and success.
---
Useful Resources
qlutch.com – Excellent templates for Marketing Projects. Free to use online, only pay if you want to download them.
Marketing Sherpa – Review case studies to inspire some ideas.  Incredible marketing resources , free templates and more.
---
Do you want to know more about Marketing Tactics?
As mentioned above there are many marketing tactics that will be used in your marketing strategy. Below is a list of several key marketing tactics. Typically these tactics would be put into separate posts but we decided to do a deep dive here.
Here are some of the Marketing Tactics (in no particular order) that you may implement in your Marketing Strategy.
Advertisement Congruence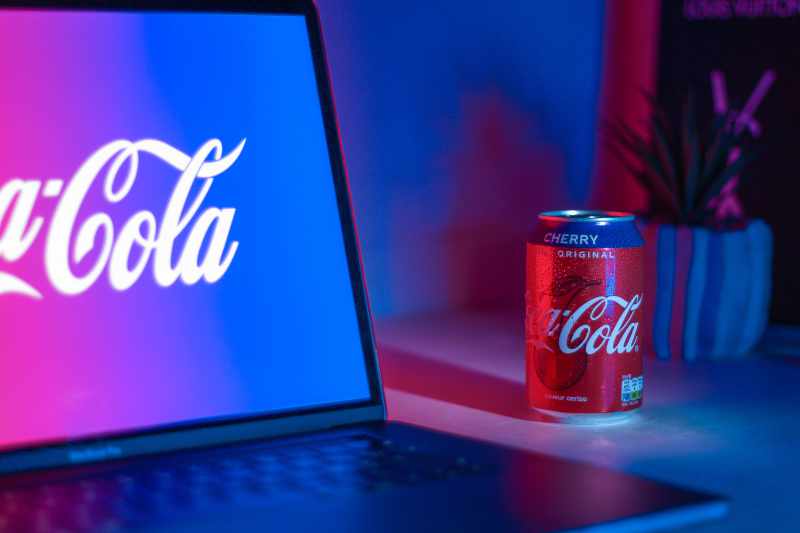 Advertising congruence is a commonly used term now in the advertising business. The importance of congruence between ads and landing pages has been proven over and over. A mismatch or disconnect between the messaging and imagery on the ad and landing page will result in a low conversion rate. The copy and imagery in the ad must match or compliment the copy and imagery on the landing page.
There are two major channels through which this can be achieved: through primacy and through co-prime position effects. Primacy refers to the fact that a commercial has more potential strength when other similar commercials are being watched. In the past, this was usually done through measurement of previous research, but as new information becomes available it is not as useful any longer.
This can be overcome by selecting the most potent advertisement and using its previous research in a clever way to increase its current significance. A prime spot could also have more immediate benefits, for example a well-chosen phrase could make people remember a particular product more easily than a more generic one.
Co-prime positioning, on the other hand, refers to the process of placing advertisements in front of markets where they will not normally be seen. This is an especially important technique used in B2B advertising and in mobile marketing applications such as pre-roll video advertisement.
For example, it is common in movie trailers to show up at the end or beginning of the trailer so that consumers are attracted to it immediately. In the case of commercials, it is more common for the pre-roll video advertising to appear in between product scenes or between advertisements.
This makes the entire commercial more important and memorable, as people are more likely to pay attention to the product or service being advertised.
Blogging – part of a content marketing strategy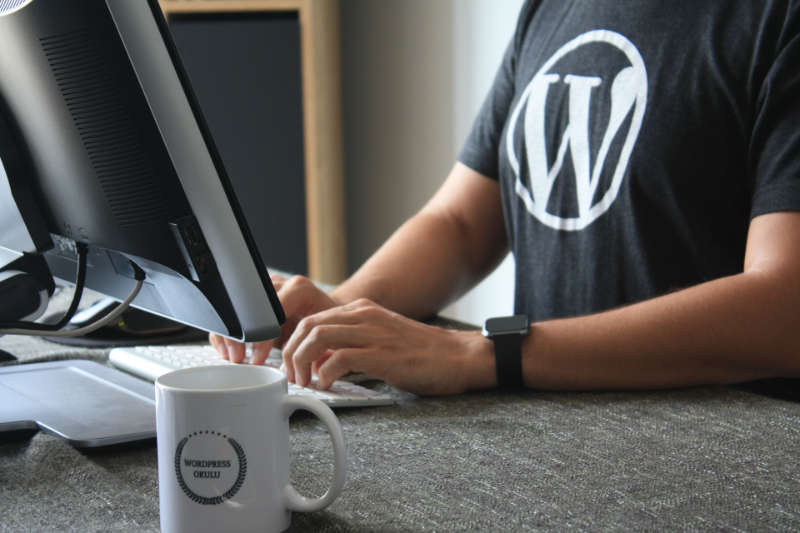 If you want to boost search rankings and make money online, you should learn how to write blog posts. Publishing a blog is a great way to build an audience and authoritative presence in a particular niche or market. When you learn to write blog posts effectively, you will be able to attract visitors to your blog with relative ease.
Writing epic blog posts with valuable content should be part of an overall content marketing strategy. If you want your posts to rank high in Google Search results, you need to be strategic about your keyword focus and write write SEO-rich articles.
What exactly are SEO-rich articles? SEO copywriting is writing copy to achieve higher visibility for your online content, usually blog posts. You should also write SEO-rich titles, SEO-rich emails, SEO-rich social posts, SEO-rich videos, SEO-rich infographics and so on so that you get the maximum SEO benefit from all your efforts.
Search engines are always looking for fresh, relevant content that they can spider through and index. So, it's very important that you learn to optimize your articles and blog posts for specific keywords or search terms. The keywords or search phrases must rank well in the search engine results pages, or SERPs, and come highly recommended from search engine experts.
These SEO terms or search terms, when used in a blog or article, will help the search engine spiders or bots to find and index your website faster. Since the bots find these keywords easily, they can rank your page or site hire quickly, thereby pushing you up the rankings. So, it's important that you learn to optimize your content for these keywords, to keep your site higher in the rankings.
When it comes to ranking high in search results, you need to have a good understanding how it works so you can use it to your advantage.
While nobody understands the Google algorithm exactly, we do know that some SEO factors have never changed. The title of the post, the H tags, the keyword usage and the number of quality backlinks have always been the most important ranking factors.
There are approximately 200 ranking factors but the ones just mentioned are the core factors and they are a must if you hope to rank in search results. The other factors seem to come into play depending on the competitiveness of the keyword. The next factors may include things like page speed and user experience
For instance, if you want your blog posts or website to rank higher for the keyword "home repair tips," then you simply need to write a blog post that uses "home repair tips" in the TItle, H1, H2 tags and the body text a few times. The number of times it should be used in the body text depends on the length of the post.
You can also use plugins like Yoast SEO or Rank Math SEO to make sure your content has the right balance of keywords, title tags and various other elements needed to optimize your page for a specific term. It's also important that the text all sounds natural. Don't write awkward sounding copy just so you can force your keyword to fit in there.
If you really want to master blogging, then you'll want learn from the greats like Ryan Robinson (@TheRyanRobinson). I have learned a lot from reading his blog posts over the years. His content is epic, he makes serious money from it and shares how to do it. I was going to include a list of great blogging tools here and then I saw Ryan's monster post and I quickly changed my mind and decided to just share a link to his 45 Best Blogging Tools. I use most of these myself.
Boost Posts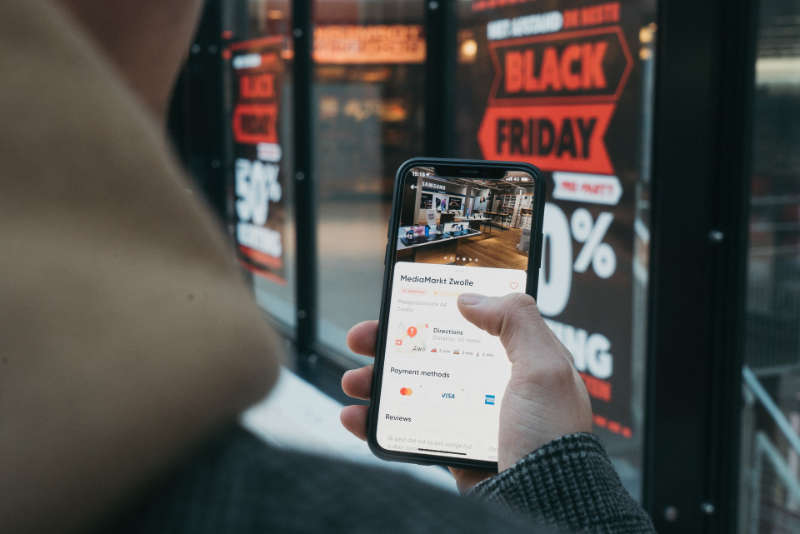 Using Boost Posts is a great strategy for driving quality targeted traffic to your website. It is an extremely useful Facebook marketing method that should be used by all business owners with a Facebook page. There are benefits and downsides to Boost Posts and how to effectively use Boost Posts to increase your ROI. Below discuss exactly what Boost Posts is, how to make the most of a Boost Post, and whether or not boosting posts are worthwhile.
What is a Boost Post? Simply put, a Boost Post is an ad that is created within your ad manager system. When you create a Boost Post, you are creating a "feed" of content that will automatically be pushed into your news feed. This is one of the most powerful methods for driving targeted traffic to your website, and if properly implemented can help boost your organic search engine rankings.
How does Boost Posts work? When you create a Boost Post, you are simply selecting the type of ad that you would like to run. If you want to test a particular keyword or niche, you can choose specific ads that fit those needs. Then you select a targeted and highly targeted list of people who are likely to be interested in your content, and then select the demographics to gather information on where they live, how many children they have, how much they make per year, and what their income level is.
With all this information, you can then optimize your ads to reach these individuals. By selecting the right ads, and placing them in the right location, you will be able to reach more potential buyers, resulting in a higher profit margin when compared to an untargeted list of viewers.
Boosting your site's rankings in major search engines such as Google and Yahoo by placing your Boost Posts strategically in high traffic locations will also help you generate more traffic and potentially higher sales conversions. This is because when someone clicks on your Boost Post, it will direct them to your landing page, and you will be able to offer your targeted audience more than just the product they were looking for. It will also provide more detailed advertising, and a lower cost per click than you would with untargeted traffic.
This will allow you to get a higher return on your investment, and bring more visitors to your website with less effort and more of an opportunity to turn a profit.
However, the best part of Boost Posts is that it is all done automatically. That's right, you don't have to be an expert computer programmer to set one up. All you need is access to the WordPress platform, which will allow you to install and activate all of the functions of Boost Posts with one-step ease. You can even install social plug-ins like socialpilot to benefit from the optimization benefits that Boost Posts offer.
Not only that, but you will also be able to set it up with ease from a single screen, which will save you time and frustration in the long run. You may even find that you can customize the look and design of your Boost Post without having to code it from scratch.
The bottom line is that Boost Posts gives you a great opportunity to expand the reach of your online business. You will reach more potential buyers and increase the odds that your product will sell. You will also increase the odds that you will reach a wider audience. In addition to that, Boost Posts will help you gain more popularity in search engines and give you organic traffic without any of the work. With all these benefits, it is easy to see why socialpilot has made Boost Posts so popular with small businesses around the world.
Backlinks
Backlinks are essential when you want to boost your ranking in Google search results. The relationship between rankings and links from high-quality domains is the most important off-site SEO factor. You must take care of on-site SEO first but once that is taken care of, here are some ways you can get some of those high-quality links pointing at your website.
But that does not mean you can start right away on your new unknown domain and site. Actually, even though the opinions of many internet articles you've read suggest that you should, you really do not need to be well known to build backlinks quickly. That said, having just a single piece of infographics or a single chart does not count as a "backlink". So, what about this seemingly magical internet tool that some people swear by? How to create a backlink quickly with infographics and charts?
The first and most important rule to follow when trying to understand how to build backlinks is that links cannot be purchased. The beauty of the backlink concept lies in its simplicity: when someone links to your website, you are effectively "purchasing" their link. If they were to buy an anchor text linked to your site, then you would essentially be forced to pay for their link, which defeats the whole purpose. Links cannot be bought. Therefore, they cannot be purchased!
So how can you use the previously mentioned secret in order to build backlinks? One way is to start linking to other people's blog posts. An example of this is when you see an article in a blog and you find a blog post with useful information and you would like to share the information on your own blog. Simply copy the anchor text and paste it into your own blog; do this once a month and you will start to receive traffic from people reading other people's content.
Another great way to use blogs and guest posts is to try to rank for the search keywords you are trying to promote. In doing so, you will be able to build backlinks on almost any webpage that contains search engine friendly keywords; a few examples include YouTube, Squidoo and Google. This strategy works best for bloggers as they often have more than one video on their sites and most likely many more blog posts. In order to rank for search keywords relevant to your niche, use these two strategies:
First, you need to build backlinks that contain anchor text that is not already in use on another webpage. To find relevant places to use, go to YouTube and search for videos featuring the keyword you are promoting. For example, if your niche is dogs, then you would look for videos on YouTube about dogs, or dog training, etc.
Once you find videos that contain nofollow links (no links that are not attached to any page) that are relevant to your niche then bookmark them for later use. You can also use the same tactic with Squidoo; although it seems somewhat counter-intuitive to bookmark something that no longer exists, Squidoo is actually a very useful tool to use as it is one of the first to launch in Google and many other search engines.
Second, once you have found a video that contains nofollow or a no-link, create a post about the video on your blog or social media sites; use anchor text that is also on your site, for example your brand or URL. This will help you rank better in the search engines by being linked to your main website or blog. It may take several weeks or a few months, but eventually you should see a substantial increase in your rankings and traffic.
Remember to keep adding your links to all the major social media sites and blogs, as well as bookmarking all the nofollow backlinks you create on Squidoo, etc. as these get updated on a regular basis. Now all that is left is to submit your posts to YouTube, etc… which is pretty easy if you know how to do it.
Last but not least, when it comes to learning how to link reclamation there are two main approaches you should consider. The first approach is what I call "reciprocal linking". Reciprocal linking basically means helping out someone in your market by providing them with a link on your website or blog.
The other approach is called "nofollow backlinking" which means that you will not provide a link to anyone's web page unless you are the one who requested the link. So the bottom line is if you have any questions about how to re-link from either side, you should ask your web master/blogger first!
Checkout Rankpay if you want a great company who you can outsource your backlinking to. They offer a great service where they let you know how many backlinks it is going to take to get you to the top of the search results for a given keyword.
Checkout optimization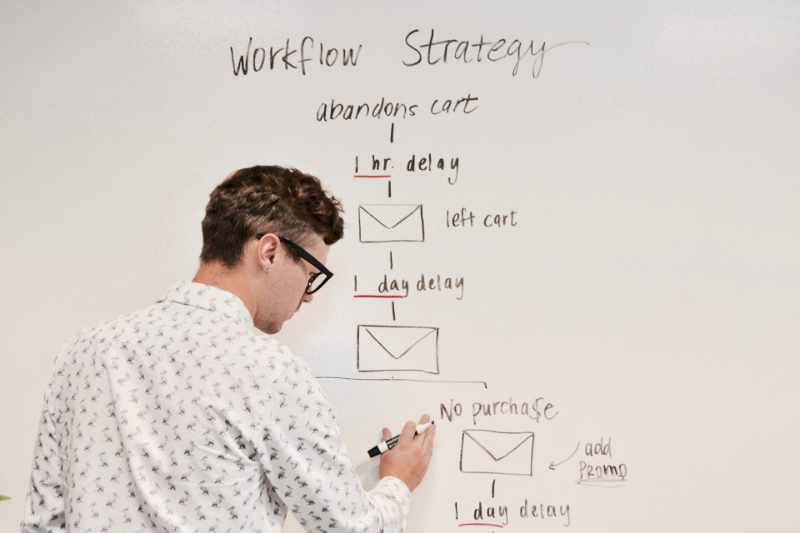 You might not be aware of it, but most eCommerce stores use checkout optimization in order to draw traffic to their website, increase conversion rates and / or convert visitors into buyers. If you dig deeper into the details, you'll find that checkout optimization has been used to draw attention to the product(s) or service being offered by a company and to encourage customers to make a purchase. There are two ways to optimize checkout pages for the purpose of increasing sales conversions: one is to build trust with your customers by ensuring that they can easily navigate around your website; the other is to ensure that your website is easy to navigate and the entire process of purchasing a product / service can be done very quickly. While both of these aims are worthy goals, it's important to remember that without proper checkout optimization, eCommerce stores will struggle with conversions.
So how can checkout pages help your online business increase conversions? For one, if you make it difficult for your customers to navigate quickly around your website, you are making it more likely that they will abandon the shopping cart and open up a different vendor. As such, the first thing that you should do is make sure that your website looks, feels and behaves like the page that the customer was intending to open when they arrived. By checking this out, you can reduce the chances of your customers abandoning the cart in order to visit another website, which will drastically reduce your conversion rates.
Hotjar is a great tool that we use to track all the events on a landing page so we can see the activity and figure out where people are dropping out.
One way to do this is to send out regular emails to your customers. The great thing about email is that you can customize them to suit the nature of your business. For instance, you can set up your email campaign to remind customers that you're offering a discount if they purchase more than one item from you, or send out monthly newsletters to remind customers to check out your site's newest products. By customizing your emails for each specific audience that you serve, you can use checkout optimization and your unique sales offers in ways that will greatly increase the chances of your customers opening and checking out all of your products and services.
Another way that checkout optimization can work in your favor is to ensure that you provide your customers with clear shipping and return information. This means providing an address, phone number, and an email address so that your customers can follow-up with you and request their merchandise directly.
If you offer clear shipping and return information on your website, you will increase your chances of getting these items opened and checked out, as well as increasing your chances of your customers staying loyal to you long enough to become true customers. Once you build trust with your customers, you can begin working on other aspects of your business to increase your conversion rates even further.
One last way that checkout optimization and your unique offers can work for you is that you can use them to build trust as a brand and as a business. By using the unique features of your checkout process and opting in to receive your free gift or money-back offer, you can set your business apart from other retailers that may be offering similar but boring products. If your customers know that they can trust you and enjoy being a customer of yours, it can really help to build your image and your reputation within the market place.
Once customers start to see how great your business is and how much you value their feedback, many of them are more than willing to tell friends about the incredible experiences that they have had while doing business with you.
These are just a few ways in which you can use checkout optimization and the unique features of your shopping cart to boost your online profits and improve your customer experience. Take advantage of all of the opportunities that are available to you, whether you are working on ecommerce or not. You can still build relationships and establish long-term customer loyalty by taking the time to optimize your shopping cart and the features of your website. By following these tips, you will be able to provide a higher level of customer service and enhance the likelihood that customers will return to purchase something else as well as increasing the number of customers that you have in your store at any given time.
Email Marketing and Automation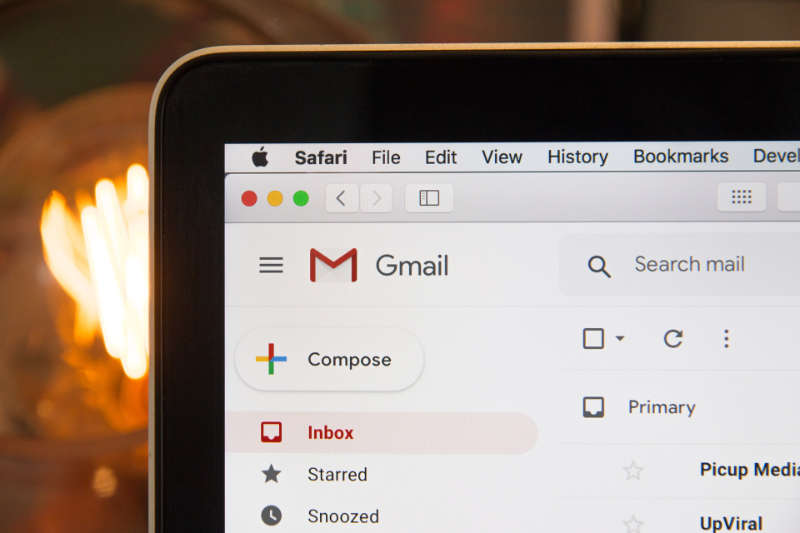 Email marketing is still very effective for many business owners. For some business owners, email marketing might seem old. With the popularity of social networking, and many other types of newer messaging formats, the conventional email format just feels rather ancient. But it still remains among the most powerful and well understood contemporary forms of communicating. This article will discuss a few important things about email marketing, and why it is still an important asset for many business owners.
There are a few different types of email marketing techniques that you can use to communicate with your audience. If you're just starting out or trying to fine tune your current campaign, you should probably start with an email marketing campaign that uses a "reader optin" strategy. In this technique, you'll build a database of subscribers who have expressed an interest in your product or service. Each email subscriber can be added to a specific list so that that you can send them content they will be interested in.
Another popular strategy is for internet marketers to use social media marketing techniques in their emails. By using this strategy, marketers can build lists of subscribers who have expressed an interest in their niche through social networking sites like Facebook, Twitter, LinkedIn, etc. This tactic can be a little tricky though as some marketers have had a lot of trouble building viable customer relationships through these social media sites.
However, most experts agree that it is important to have a viable customer relationship with any website or product. It is important to build a solid foundation and to regularly communicate with your customers. It is also important to consider building and maintaining a proper opt-in page where visitors can subscribe to your email marketing campaign. This page is a vital part of most successful email marketing campaigns and it is important to spend some time creating a page that will actually interest your visitors.
Utilize optin popups in your blog posts. People complain about them but they work. List building is a key component to nearly all online business models because you have direct access to stay in touch and market other products and services to them. When you look at the high customer acquisition cost for some businesses, the decision to give priority to email marketing is a no-brainer.
If you take the time to really consider your audience and the needs of your target audience, you will find that there are a variety of different campaigns that you can launch. In fact, you may be pleasantly surprised at all of the ways that you can use these email marketing strategies to increase the number of people who are currently reading your email lists. So take some time and consider all of your options. A well planned email automation will reap rewards over and over again.
GetResponse has become our favourite tool for building sales funnels and email automation campaigns.
Give away free stuff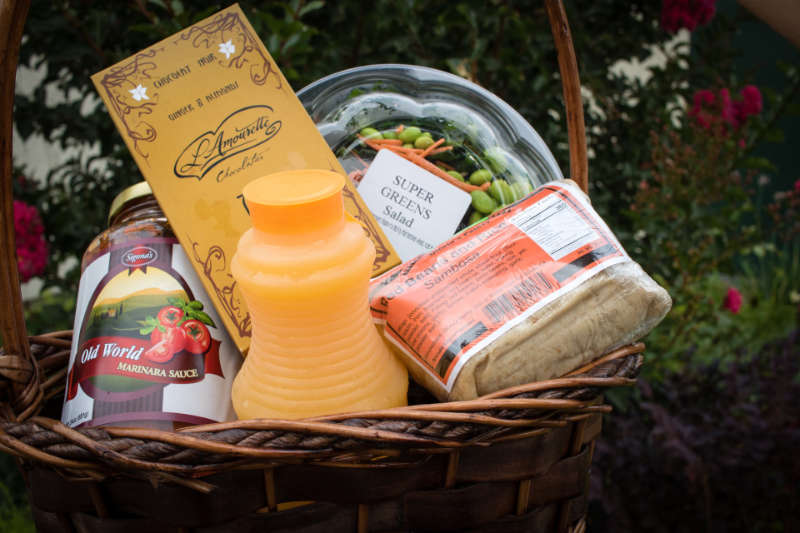 Another effective strategy for businesses to gain the trust of their customers is to give away free stuff. Most customers want to feel that you are a reliable company and that they can trust what you are offering them. As many studies have shown, people are far more likely to buy from companies that they find trustworthy and dependable.
You should always remember to give away free stuff or exclusive offers to build your customer loyalty. Loyal customers are more likely to buy from you again in the future because they feel safe with you. Customer loyalty will not only build your business but it will also help you win awards from your customers. Some companies have won awards from being the best in giving out free items to customers.
Check out this post for ideas on giveaways: 20 Clever Social Media Giveaway Ideas You Can Use Today.
Integrate social media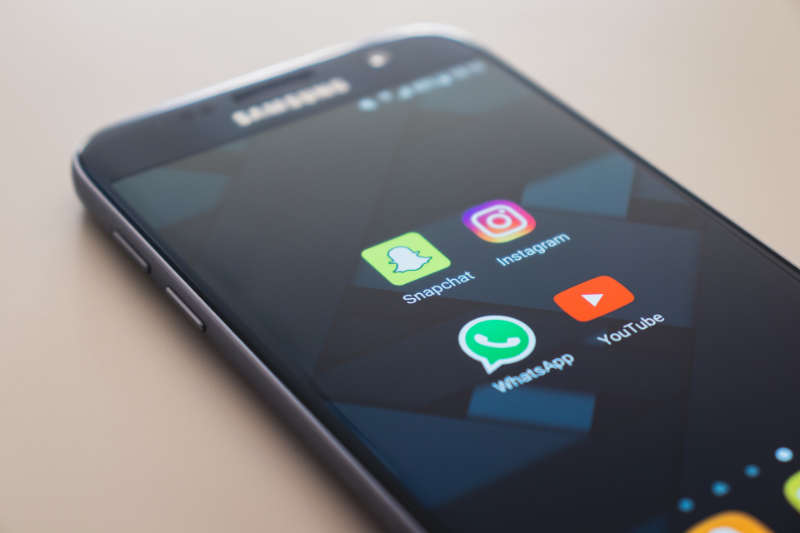 In this post we give an in depth analysis of social media and why you ought to consider it as part of your online marketing strategies. If you aren't familiar with what exactly social networking is, allow me to describe; social networking is when you utilize a particular social networking platform to link with your target audience, build relationships and drive targeted traffic to your site. A social network is like a club or a community, where people come together, form groups and interact with each other.
Facebook and LinkedIn are the best place to start. Join some groups relevant to your niche and participate by commenting on posts in the groups. The great thing about these networks is that you can build your business easily and almost effortlessly by engaging your targeted audience on a daily basis. Let's take a look at how you can integrate social media into your online marketing campaign.
Be sure to integrate social media into your website. Use WordPress to build your site so you can start a blog. By creating a website dedicated to your brand, you are able to engage your target market on a more personal level. This could be the reason why businesses who don't engage their target audience end up losing them to competitors.
Creating a website around your brand will not only build your brand but also keep you in front of your competitors. Write blog posts and then share them on the social platforms where your customers hang out.
Checkout this list of the 10 Top Social Media Plugins for WordPress.
Why do I need a blog?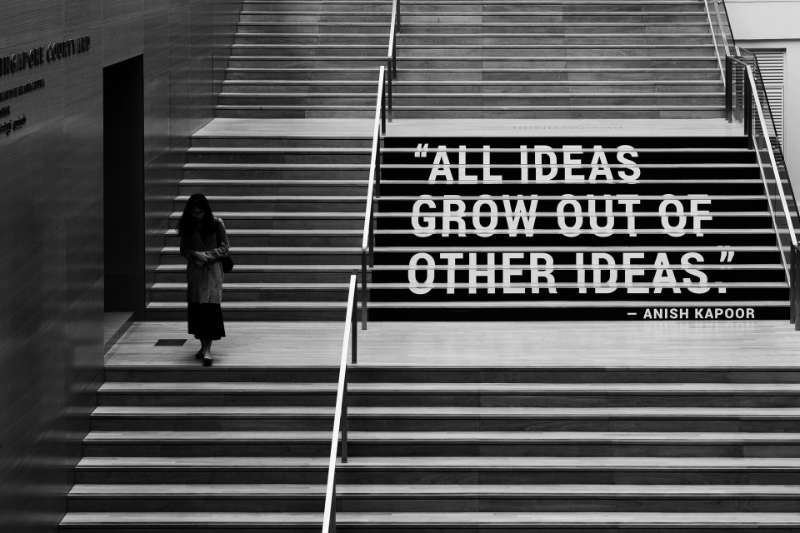 There are a few reasons why a blog is important. First, a blog provides you with a platform to express and share your ideas which helps you build credibility and shows your expertise and authority on your topics. Blogging is essential if you want to rank high in Google searches because Google is hungry for new high quality content and your competitors are going to win if you don't participate.
Even if you have a large website with lots of great static content and it ranks well, it's only a matter of time before it starts to drop in the search results as competitors catch up. That's just the reality of search rankings and plain old math.
Create Facebook and Linkedin pages for your business as well as professional looking branded profiles on Instagram, Twitter or whatever platforms you decide on.
You should also curate and share other people's relevant content. This is another key to successful internet marketing. You can create content for your website in whatever format you wish, whether it be a blog post video, Instagram post or any other type of content. You then can place this content on your website alongside other keywords that are relevant to your product or service.
Internal Linking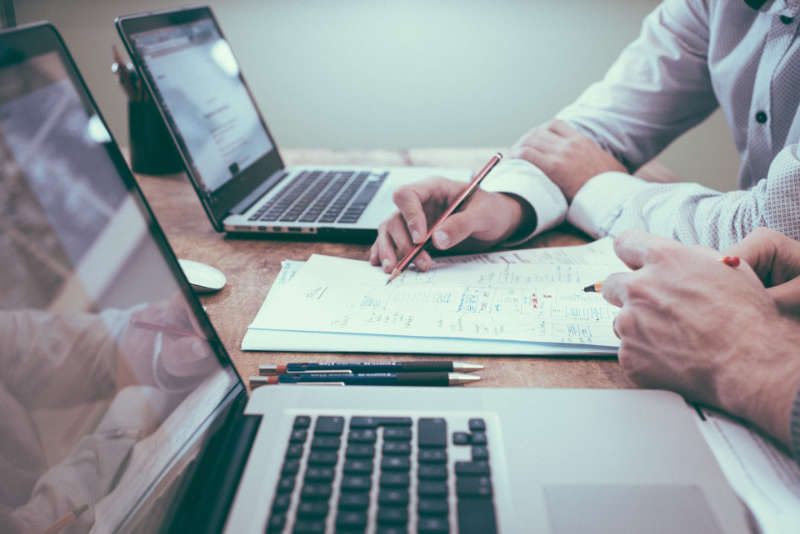 One of the most common strategies adopted by SEO experts for improving search engine rankings is internal linking. Internal linking refers to placing one or more links within your content that lead from one URL to another on your site. Internal links are useful because they improve the ranking of your site by making it appear closer to the top of search results.
How can internal linking structure improve your website's rankings? Internal links have two benefits. They improve the page rank of your site by improving the quality of your links and you benefit by improving your pagerank. Because links are what keep you in the top rankings, improving your pagerank and thus improving your search engine rankings are extremely important to your SEO campaign.
One way to improve your pagerank with internal links is to build links from high-ranking authority sites within your niche. The authority sites could be in your own niche, but they may also be in related niches. There are many tools available that let you identify authority sites within your niche that link to yours or those which link to them. You will then want to build as many internal links from these sources as possible.
Another way to boost authority and get links from authoritative sites is to insert your anchor text into your hyperlinks. Anchor text is the hyperlink's keyword or anchor text. For example, if your target keyword is dog collars then you would want to include "dogs" in your anchor text, not just "dog collar." Anchor texts are useful because they not only give your site visitors information about your site, they are great at helping search engines understand what your site is about.
One other way to boost your page rank and increase your search results is to make sure your landing pages are as useful as possible. For instance, it makes sense to add links to your landing pages that offer useful advice or tips. These pages should link to articles that are relevant to your target keyword, but it makes sense to also add a bit of SEO to these pages. This is because a quality article that is informative will have a higher click through rate than an article that has no substance. Therefore, if you want to create powerful pages for your website, make sure you also focus on SEO.
Know your target audience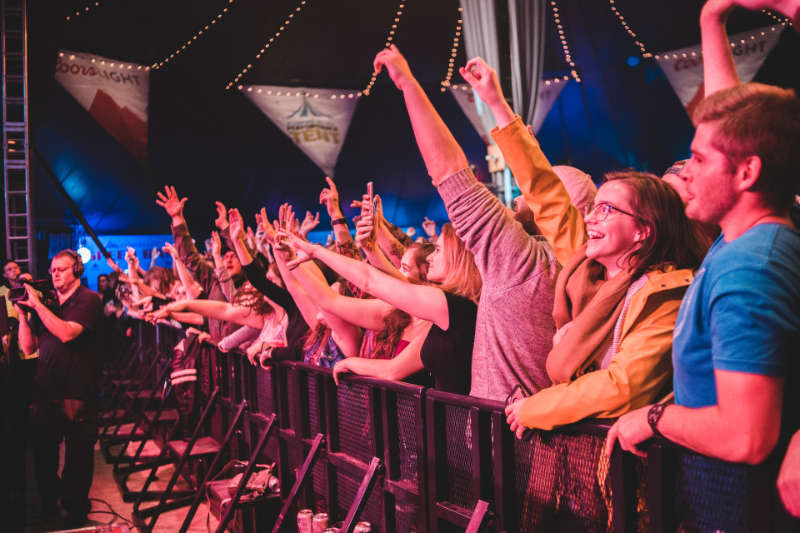 Knowing who you are trying to reach is one of the most important things you need to know when you are marketing any product or service on the internet. There are several ways you can determine your target market. To begin you should know what keywords they use to find the product or service you offer. I'll suggest that you use Google's keyword planner tool. This is an online keyword tool that helps you analyze your search term to understand where your customers are coming from.
By knowing who you are trying to reach, it is easier to market to them and get them to do business with you. For example, you may know your target buyers are college students, but do you know what their specific needs and interests are?
Discover and define your target audience by developing a buyer persona. Here's a link to an excellent buyer persona tool from Hubspot https://blog.hubspot.com/marketing/buyer-persona-research. Your target audience is a group of individuals who are going to be the potential users of your particular product or service. It normally refers to a particular segment of the overall population you plan to serve.
For instance, if you are selling beauty products, your target audience definition may be young women, single women, or simply people who want to maintain their youthful appearance. If you are marketing an anti-aging product, your marketing message will be much different. The buyer persona definition will help you identify who your potential buyers are.
In order to get a better understanding of your target audience, it is important to get a detailed marketing campaign study done. You can purchase a package that contains all the tools and information you need to conduct a quality marketing research study. These packages can be found through email marketing specialist companies. Most of these packages provide everything you need for one low price. They also offer a guarantee that you will have an easy time compiling the marketing campaign's data based on your specific demographics.
Once you have gathered all of the information you need, it is important to determine what areas of marketing appeal most to your potential customers. These will give you a good idea of what group you should target. Knowing your target audience profile will help you determine what specific segments you should focus on advertising to. There are a variety of ways you can do this. One way is through the use of television and radio ads.
Another way is to make sure that you have a strong presence on social media. Many businesses are turning to social media to attract and retain their ideal clients. One reason that it has become so popular is that it allows you to reach a wide variety of target audiences and demographic. Social media allows you to create ads that reach a specific age group, gender, location, and education level. This makes social media a great resource for your marketing campaigns.
Your target audience profile is important because it will influence which type of marketing campaigns you should consider using. If you have a niche market, the type of marketing campaigns you should use may differ from those that work better for other types of audiences. This is because the types of marketing campaigns that work best for one group may not be effective for another one. For example, there is no way that a campaign to target middle-aged men in Florida would be effective compared to a campaign targeting teens in Idaho.
Likewise, the type of marketing campaigns that work best for young adults in North Dakota will be much different than the best ones to advertise to older adults in Colorado. Knowing who you are targeting will help you determine the type of marketing campaigns that are most likely to attract your ideal client.
It is important to remember that your marketing should always come from the heart of who you are and how you want to be perceived by your ideal clients. When you know your target audience, you will be able to design an ad campaign that appeals to your potential client. With a little bit of creativity, you can create an ad campaign that your target audience will enjoy and respond to. Remember to keep your ads relevant to the nature of the business you are marketing. You want your product ads to catch the attention of your potential clients and hold their attention long enough for them to remember you.
Optimize your website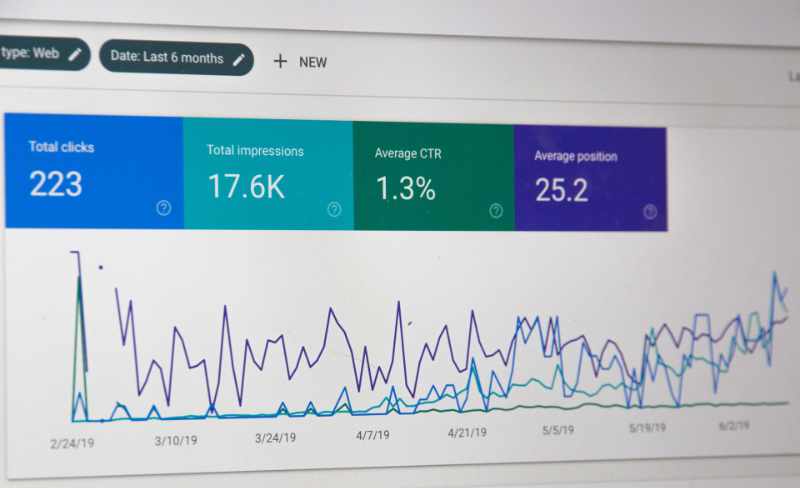 Optimize your website for search engines. Many companies make the mistake of believing that SEO is about increasing their visibility in search engine listings. This can have a desirable effect, to some, but it is not the only objective of SEO. SEO should focus not only on keywords but also on creating user experience and sharing information. The goal is to create an overall positive experience for the viewer. The amount of time visitors stay engaged on your web page is also an important algorithm that Google takes into account.
In order to optimize your website for search engines, you must first understand how SEO works. SEO starts with knowing your audience, especially what types of words they may type into the search engine search box to find you. Then you need to know your target market, because this will dictate the content of your website. Finally, you need to know and understand how people search online so that you can optimize your site for specific searches.
Optimize your website for search engines. Besides content and keywords , another important element when it comes to SEO is page speed. Search engines are known for having very strict requirements on page speed. To remain in the ranking factor, your page must load quickly. If a page takes more than a few seconds to load, then it will be penalized in the ranking process.
Optimize your website for search engines by making the necessary changes to the code. When you visit a search engine, the first thing you will see is the search results. The first search result will be at the top. This is the page that will usually show all relevant keywords in order of relevance. If you do not get listed first, there are several things that can be done to improve your page's rankings.
In addition to finding good keywords to target, it is also important to write copy that is user-friendly and captivating. Proper website optimization requires that you learn the principles of copywriting, especially when it comes to making appealing and informative content. It is also important to research and develop keywords or keyword phrases that can be used to promote your products. There are a lot of tools online that can help you determine which terms are highly searched.
Aside from determining which terms are highly searched, SEO companies also help you in choosing which keywords or keyword phrases to use.
Optimizing a website is just one part of optimizing a website. Another important part of optimizing your website is to maximize your conversions. Conversions are the number of visitors who have clicked on your advertisement or had visited your site and had purchased a product or service.
To optimize your conversions, you need to build your list of customers who have given you their contact information. This list of customer can be made up of subscribers to your email marketing campaigns or it can be made up of subscribers who opted-in to receive your emails.
After building your list of subscribers, you should now concentrate on capturing the contact information of these subscribers. You can do this by sending out special offers to your subscribers. Another advanced strategies for website optimization is to use backlinks.
Backlinks are links that direct the reader to your site. A lot of SEO services offered today offer SEO articles that can be used to create backlinks to your site. These articles should be written well so as to attract the attention of your readers and make them want to click on the link.
The third most important advanced strategy for optimizing your website is to optimize your landing pages. A lot of times, we make the mistake of copying content from other websites and including it on our own website. Not only does this reduce your chances of getting a high ranking in the major search engines but it will also be a major turn off to your potential customers.
What you need to do is to find websites that have relevant and up-to-date content on their landing pages and use these pages as references for your own on-page SEO. By doing this you will be able to easily create backlinks to your own website and improve your ranking.
Remarketing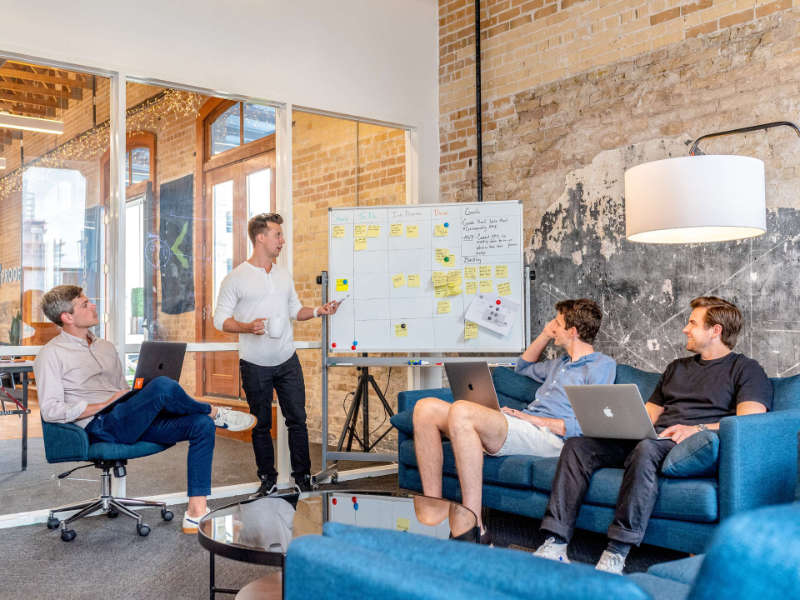 Remarketing, also known as promotion, is an online marketing plan that involves sending messages to those who've visited your site or used in your app. A well-planned and well-researched campaign will allow you to reach your audience with personalized messages at very affordable prices. Remarketing can help you save time and money. It helps you build a responsive subscriber base which can ultimately increase your conversion rate. Remarketing can be a powerful strategy for improving sales conversions.
A successful Retweeting campaign is an effective way of building brand awareness without spending thousands. Retweeting allows you to share valuable information with your social network, and you can do this through popular social networking websites. It also allows you to retarget your existing customer base. Whether you are using Facebook, Twitter, Google+, LinkedIn, or any other network, you can use Retweeting as an online marketing tool.
In addition to using Retweeting to gain leads, another benefit of the tool is that you can improve your brand's visibility. Remarketing allows you to reach a targeted audience quickly. You can also send a personalized message to those people who are most likely to become your future customers. By doing so, you will build trust with your audience and give them a reason to visit your site or follow your lead.
Remarketing on YouTube is one of the most effective ways to advertise on the web. The website features one of the most comprehensive video advertising options anywhere online. Google has taken the video advertising option a step further by allowing businesses to run video ads on YouTube. These are known as Google AdSense ads, and they are a terrific way for you to promote your products or services.
A final advantage of Remarketing on YouTube is that you are able to generate high-quality backlinks. The Retweet function on the Facebook application allows you to quickly repost valuable content that your followers are sharing. As a result, the search engine results page will often times show your YouTube video ad next to relevant search results. This is another great benefit of using this type of online marketing strategy.
The last major benefit of this form of online marketing is that it generates fast, valuable leads. It is important to note that Google only recently began to penalize websites for taking up to five minutes to display a video ad on a website. This rule change means that businesses with a video ad that takes longer than five minutes to load will be shown with a lower ranking. Remarketing on YouTube and other websites is by far the most important aspect of a marketing campaign and it is important to utilize it.
Reputation management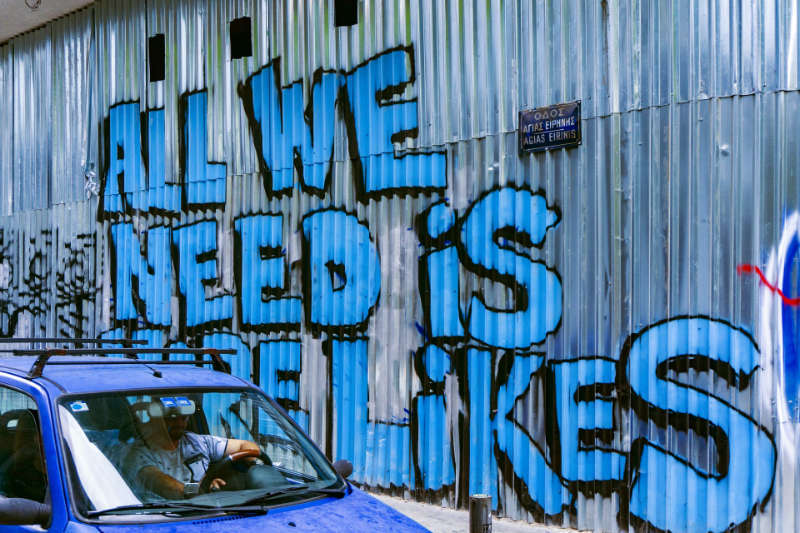 Reputation management and brand building are frequently thought of as a one-way business transaction. However, in today's era of social media, companies of all sizes experience the impact of online reviews and remarks. Positive social media mentions and positive reviews can do wonders for an individual business, while negative, unaddressed negativity on the other hand can drag down a business's reputation. To address this issue businesses need to adopt a number of strategies for effectively managing their reputations online.
Businesses should begin by examining their social media profiles and identifying key information about their location, products and services. This step would also allow businesses to prepare statements and responses that would address issues that may arise. It is important to note that it is not in their best interest to simply respond to negative comments posted on blogs or social media sites. Instead, companies should actively monitor what their customers and other influencers are saying about their brand. If negative sentiments are noted, it is important to address those comments or post a response that has the potential to escalate the situation.
For companies that are not prepared to dedicate an employee to handle customer interactions or the monitoring of social media sites, there are numerous third party organizations that specialize in reputation management and social media monitoring tools. A reputable provider would have a team of researchers and professionals that would conduct routine checks on social accounts to identify comments that could negatively affect a business. Most third-party providers also have the technology to quickly engage with businesses that are experiencing negative posts.
Reputation management and monitoring tools to provide small businesses with a proactive way to address issues that arise from social media usage. While it may not be possible to completely eliminate negative online reviews, using social media monitoring tools can help small businesses focus their attention on the areas that need improvement. For example, if the small business owner notices that a post on a social media site contains offensive language or seems to target a certain demographic, the company could make an effort to notify the social media site that the post was poorly written or that the person posting did not have authorization to do so.
When it comes to managing social media accounts for a small business, there are several steps that can be taken to avoid making a mistake. Small business owners should be prepared to contact the person who initially posted the feedback, and should ask questions about why they wrote the review. A good reputation management tool will allow a business owner to make contact with the people who are receiving negative feedback and request that they remove the posts.
Depending on the nature of the post, the person may want to attempt to resolve the issue informally, but if that fails a company should consider their next step. If the person threatening to leave a comment or post continues to post after attempts to resolve the problem, the company should consider their next step.
Monitoring social media is becoming more important for large and small businesses all over the world. Using a reputation management service can help small businesses from having to deal with negative reviews, while larger businesses can learn how to better market their products to their clients.
A reputable reputation management service will provide businesses with the training they need to effectively deal with any negative feedback or complaints they may receive. By providing businesses with these tools, a reputation management service allows the small business owner to make smart business decisions, instead of reacting to unwarranted criticism. Reputation management is an essential component to maintaining a successful social media marketing strategy for any type of business.
Responsive website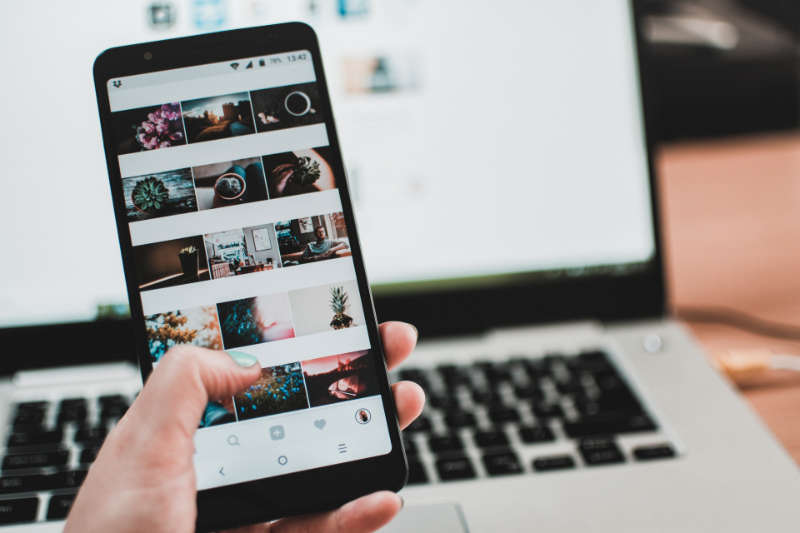 Responsive websites are becoming more popular and if you're looking to get started with responsive website layouts there's a lot that you should know. Note: a responsive website isn't the same as a mobile-friendly website. Basically, a responsive website will look great on all screen sizes, but may have fewer glitches and therefore be easier to navigate on high resolution devices while also having fewer bugs to be worked around.
One of the most important reasons why responsive websites are important for SEO is because people tend to read content in horizontal (or wide-screen) orientation. This means that the content has two versions, one for regular users, and one for the smartphones and tablets. If you want your website optimized for these devices, you'll need to ensure that it has two versions. When designing your responsive website, make sure that you create your layout in both versions, and that you keep your navigation links consistent between the two versions.
When it comes to SEO, it's best to create a responsive website design so that your website can be easily found on a wide range of mobile devices, rather than creating a page for each individual screen size. This will help you achieve greater SEO rankings because when someone searches for a particular key phrase on a search engine they'll be presented with websites that are designed for the user's experience. If your page doesn't adapt to their experience then they won't visit your site. So in essence having two versions is important for SEO.
To take this one step further, it's important that you make your responsive website load faster. It's been proven that having an initial HTML5 flash and JavaScript download for your website will decrease your bounce rate by almost 50%. So if you're thinking that this will slow down your site it's simply not true, in fact it's been proven to improve user experience and so will your SEO rankings. So how do you make sure that you have your pages load faster? There are quite a few things you can do.
Firstly you need to optimize your mobile versions of your website for the different types of devices. For instance, if you have a responsive website for Android users, you should be making sure that you have Android app versions on each of your mobile devices, and if you have iOS apps, you should be optimizing them for the iPad, iPhone etc.
If you don't do this then you'll quickly find that your users will experience slower browsing on certain devices due to a slow Internet connection. In addition, if you don't test your websites across all the devices you might find yourself having to update your website for each device, which can be a nightmare! So to help your users enjoy fast and smooth browsing it's best practice to include all devices in your updates.
Another benefit of having two versions of your responsive website, is that you'll discover that your users are more likely to share your content. As mentioned earlier, mobile viewers tend to be more patient when it comes to waiting for a page to load, and if you give them another option to go to the next screen they are more likely to take this route. They will spend a longer time enjoying your content versus having to repeat it again. And if you give them a choice they'll more than likely chose the easier option, so make sure you're including both versions of your site.
Use social media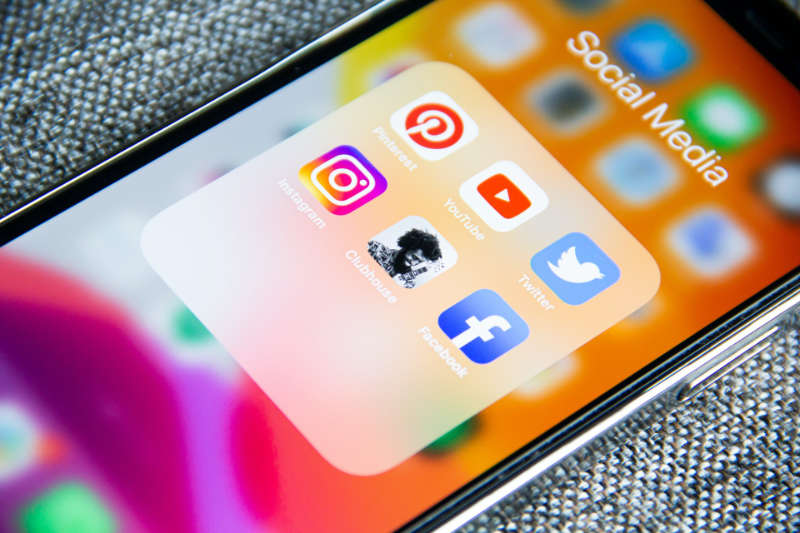 Use social media to your benefit and reap the rewards. Social media helps you connect to your customers, build trust in your brand, enhance engagement, and reach new potential customers. But as you probably know, there are also some negative effects of social media like spam, trolls, and even addiction. But, if you use it ethically and constructively, you can use it to boost your business.
Engage With Your Customers: One of the most important things that you must do to build trust with your potential customers is to engage with them. When people engage with your brand they are forming a bond. This bond will increase their loyalty to your product or service and help you create a more loyal customer base. Engaging your customers helps build trust and loyalty. This process can be done through social media marketing.
Provide Advice and Tips on a Topic of Interest: In addition to engaging with your customers through social media, you need to provide them with content that they can engage with. You can use social media to help you provide tips and advice on a particular topic that concerns your product or service. You can also provide links to other relevant content on your site or blog. By engaging with your consumers through social media, you not only help build trust among your customers, but you also increase sales.
Use Social Media for Surveys and Customer Questions: Another way that you can use social media to build trust and loyalty among your customers is to use it for surveys. Surveys can be used to get customer feedback and learn what your consumers need. The information you gather from these surveys can be used to improve your product or service. However, you need to remember that you should only use social media for surveys among your customers and not among your employees or brand. If you use it for this purpose, your customers may believe that the information you gathered is biased and unreliable.
Build Loyalty by Offering Perks for New Subscribers: One of the ways that you can build trust among your consumers is by offering perks for new subscribers. You may offer freebies and other special deals for people who sign up using social media. Your best customers are likely to be interested in different free offers. It is important to make sure that you only send out messages that are worthwhile and not ones that only put your products and service in a bad light. Offering perks can help build relationships with your loyal customers.
As you can see, there are a number of different ways that you can use social media to build trust and loyalty with your consumers. Social media is a powerful marketing tool for any brand. If you want to build trust among your customers, it is important to remember that you should always provide value to them first. If you do, they will continue to purchase your products and will eventually build trust within your brand.
Use website pop-ups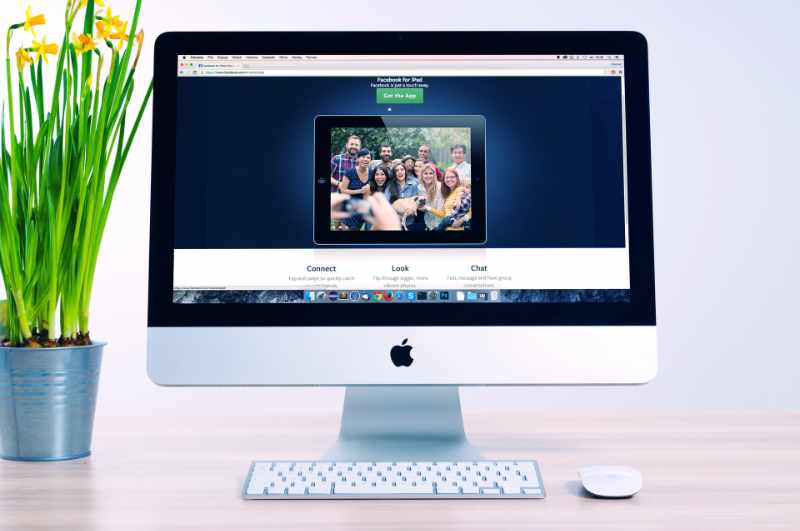 Use website, pop-up ads to engage visitors early on, influence buying decisions with incentives and ultimately convert more sales into loyal customers. Your PPC ROI could skyrocket with a few well placed ads! Paid traffic is only part of the equation but you do not need to make it that harder on yourself with a poorly managed ad campaign.
The last minute availability of a product or service is often the best and most effective way to attract new visitors to your site. It is a time when you have little control over how your website will look, but you do have plenty of control over how you are going to sell it. Ad placement is integral to this equation because if you optimize for conversions with website pop-up ads, then you will make less money overall in the process.
When considering the best way to market your business online, always consider the end user journey and the final result of the marketing mix including PPC, social media, email marketing, and other forms of marketing. Use website pop-up ads as an option for converting those PPC results to sign ups or purchases. It is the last-minute addition that really draws in the users so it should be considered at all times.
A pop-up is a small ad that appears when the user arrives at a web page. Pop-up ads offer another way for web developers to capture user journey information. They are also a way for advertisers to promote a product or service without actually having a product or service to sell on the site. The pop-up ad is designed to capture the user's attention immediately and encourage them to proceed with the remainder of the user journey. Because the pop-up ads take up a lot of space, they have been found to bring in more sign-ins than text ads or other traditional means of promoting a product or service.
If you want to increase your sales conversion rate (the percentage of site visitors that purchase a product or service from a company website) then you should definitely use website pop-ups in your email marketing campaigns. Not only do they capture user journey information in a short period of time, but they also encourage the user to complete other actions such as signing up for mailing list or file a review or submission. This encourages the user to take that action and increases the likelihood of making that sale or obtaining that client. Therefore, you should use website pop-ups in all of your email marketing efforts.
Increasing your sales conversion rate also requires you to use website pop-ups in different ways based on the content of your website. For instance, if your website is about real estate, then you may want to position the pop-up advertisement at the very top of your page, so that it appears on the first page of every browser. On the other hand, if your site is about foreclosure, then you would probably want to position it lower down on your page so that the pop-up does not take up too much space. By changing the placement and size of your pop-up ad based on the content of your page, you can greatly improve the results that you are getting from the paid traffic that you generate through this technique.
If you're looking for a great landing page builder for your campaigns, Unbounce is a excellent choice with lots of great templates.
Utilize videos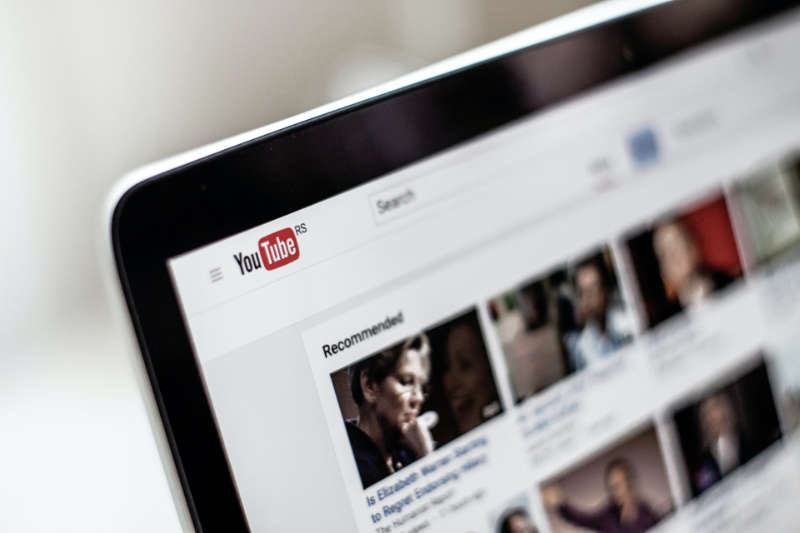 Video marketing has emerged as one of the most potent tools for engaging with your audience and creating a strong online presence. It is becoming more important for companies to understand their customers and how they use the Internet, and in order to do so they must be aware of what their customers look for when browsing through YouTube videos and other video websites. Using this information, companies can create powerful ads that engage with your audience while also providing information about your brand at the same time.
One great way to use videos as part of your email marketing campaign is to incorporate them into an ongoing series of emails that you send to your subscribers. Instead of simply having an email that simply sends your customer a link to a particular page in your website, you can add video links within it that provide a quick explanation of why your company is different from the competition as well as a brief overview of what you offer.
Instead of simply pushing your product and encouraging customers to sign up for your email list by clicking a link, you can show them how they will benefit by using your product. Use videos as a means to give them a summary of what your company can do for them and how they can benefit from utilizing what you have to offer.
There are many other great ways that you can use videos as part of your marketing strategy. If you have not already incorporated video into your marketing plan, you should definitely consider doing so. Video can be used in two different ways to benefit your business and its prospects. It can be used to provide information to your customers as well as to boost the amount of traffic that you receive on your website or blog.
Post a series of vlogs or videos on your blog. If you live in an area where you have a lot of weather conditions, posting videos on your blog that talk about the weather and how it effects your products or service can help you get the right type of attention. This can also be a great way to provide information to your audience when they call you about your products and services.
Vlogs can often times be very engaging and funny at the same time, which is why they have become such a staple of the internet. If you are looking for a unique way to promote your business or brand, videos may be just what you need to get your point across.
The second method that you can use video as part of your email campaign is to record yourself answering questions from a prospect. If you are marketing something, chances are that someone has asked you a question and you may have answered it on a video. Now, instead of having them wait for the recording to load in their in-box, post the video to your blog or YouTube channel. Now when a customer asks you a question via email or the phone, you can simply answer it in the video.
This is a great way for you to be more engaged with your audience because now they will actually be able to hear you!
Build Sales Funnels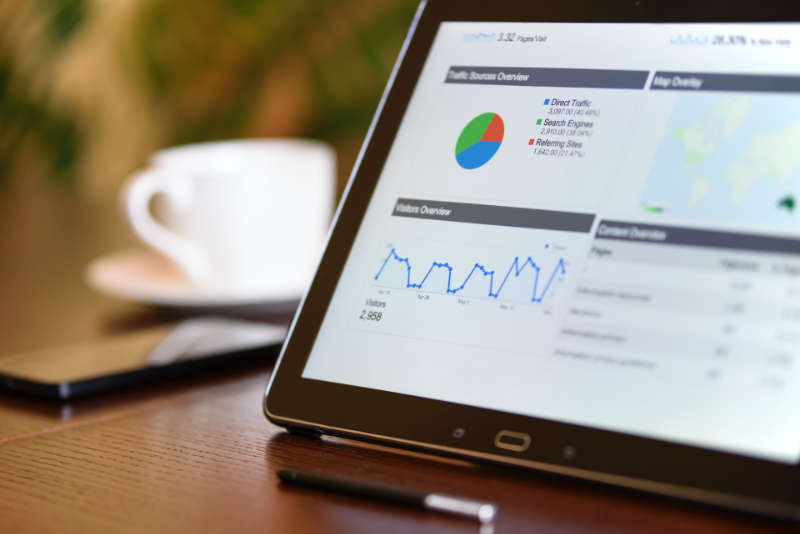 What is a Sales Funnel? Here's some insight as to why it is important in a digital marketing strategy.
The Top of the Funnel
In the Top of the funnel marketers understand that their target audience already have a need, but are often unable to identify a specific solution for this need. If they do identify a solution, it is not complete and they need to research it further.
For instance, if you just searched for "What is a good Sales Funnel for a Beauty Business?" then you would have found an article or video.
The authors of the article provides useful free information on the page and it helps them to establish authority and expertise. It is a complex process however and although they have provided valuable information, there are many more moving parts and knowledge requirements to really have a successful campaign.
That page will likely have a call to action like a free consultation. If that visitor tries to DIY their sales funnel and find it too time consuming or complicated, they are more likely to optin to the offer for a consultation than they would be if they had never seen that article.
Creating the Sales Funnel
Creating a sales funnel requires research and development. Online marketers usually look to their own experiences as well as studying what the competition is doing. They also look to what they believe is working in other online businesses. Digital marketers also look to what they want to achieve in their own online business. The end result is the sales funnel with the different stages defined in much the same way as any funnel.
In the Top of the Funnel, marketers already have a target audience. Once you identify your target audience, you need to develop a relationship with this audience. Your messaging should offer a solution to a pain-point or need that they have. Great copywriting is a whole other set of skills but the basic principle is to grab attention with your headline and then use your subheading to briefly elaborate and invoke enough curiosity to get them to want the answer and move to the next step or read more.
One of the most effective approaches is to start with a question. An example for a skincare product or service business might be: "Which One Of These Skins Problems Do You Want To Get Rid Of?" Then the funnel might take them through a quiz that takes them to possible solutions.
Another approach for the same audience could be "Discover How You Can Easily Get Rid Of Rosacea (or Acne or wrinkles etc.)" The point is the headline should grab attention by addressing a pain-point and create a desire for them to engage with your ad, video, post etc.
The sales funnel then moves into building relationships by providing useful information. When it's cold traffic, you'll want to use a lead magnet or some offer that will get them to provide you with their name and email. Then you have a lead. A lead that you can nurture by offering valuable information and converting them to a customer. If you do this right, you will also be able to turn them into a long-term or repeat customer.
As your business grows and more customers come in contact with your site, you will want to optimize your website to maximize your results. One way to do this is by focusing on selling to your most paying customers first. By keeping your list simple, you will not be tempted to provide too many free products or services that aren't really relevant to your prospects. This approach will maximize your conversions as you move from the top of the sales funnel to the next level.
Selling to the Rest of your Leads
By now you should be sending regular emails or messages to your leads. However, many online marketers overlook this part of their sales funnel and never build a steady stream of customers that will buy. In the final stage of your sales funnel, you want to focus on closing the most paying customers. This will mean staying away from the lower paying sales funnel segments and focusing instead on the higher paying customers who are ready to make a purchase.
Marketing to Your Target Audience
At the end of the sales funnel, you want to be able to identify your target audience. You can do this by tracking who is opening your emails, responding to your offers, social media sharing and purchasing from you. The trick is knowing who you are marketing to and what best targets your list will be. By tracking and knowing your customers, you can focus your efforts to reach these buyers with the right offers and products.
These four stages of the sales funnel can take months or even years to learn. However, once you master them you will be able to build a list of happy, loyal customers that will pay you for years to come. You may be tempted to use auto-responders or landing pages that promise to get you the next big conversion, but I have found these approaches rarely work. If you are using email marketing, make sure you include your contact information and a way for your prospects to unsubscribe if they are unsatisfied.
It is also a good idea to set up your sales funnel correctly to avoid making common mistakes. If you apply these methods consistently, you will find yourself generating leads on autopilot and will be well on your way to becoming an internet marketing expert.
Whooh – that was a lot right? Well there is more to come. This post will evolve and grow over time so come back soon…
by Dave Glud, OCEANONE Design